Anjuman Institutions, Bhatkal – 100% Pass in B.Ed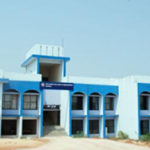 Bhatkal: The Anjuman college of Education here recorded 100% pass in the two-year B.Ed course. In a press release, Secretary of the Anjuman Mr. Abdur Rahim Jukaku said all 32 girls who appeared for the fourth semester exam of the Dharwad University earlier this year passed out with distinction.
The Anjuman provides education to people in and around Bhatkal taluka and from the neighboring states right  from kindergarten, Primary and High Schools, PU and Degree Colleges in Arts, Science and Commerce, Professional Courses in Education, BBA, BCA, and Engineering and post graduate courses in M.Com., MA in Kannada and M.Sc. in Technology and Ph.D. in Engineering.