E&Y Rates Morocco 'Most Attractive'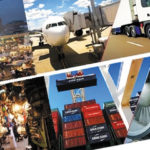 Rabat: In its 2017 Attraction Barometer, the professional services firm Ernst & Young (EY) put Morocco in the first place and named it as "the Most Attractive Country in Africa for Investors," beating out South Africa and Kenya with its political stability and steady economic growth. EY index, rates countries based on their Foreign Direct Investment (FDI) as well as the "resilience of each country to macroeconomic pressures, progress made in long-term multifaceted areas such as governance, diversification of the economy, infrastructure, commerce, and human development," writes the American Chamber of Commerce in Morocco (AmCham), Morocco World News reported.
EY is a multinational professional services firm headquartered in London, United Kingdom and it is one of the largest professional services firm in the world and is one of the "Big Four" accounting firms.