Halal Tourism Awards 2016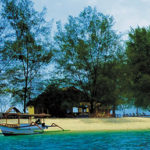 Jakarta: Twelve Indonesian entities are competing for the World Halal Tourism Awards (WHTA) 2016, which will be held as part of the International Travel Week Abu Dhabi 2017, theJakarta Post reported. The head of Indonesia's halal tourism acceleration and development team, Riyanto Sofyan, has announced the entities that will represent the country. The voting period is from October 24 to November 25, and the winners will be announced in Abu Dhabi on December 7.
Indonesia won several awards in this competition in 2015.