Karnataka SSLC Exam 2018 Results – Performance of Muslim Managed High Schools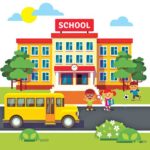 Presented below is the data pertaining to the performance of the Muslims managed high schools principally in Bengaluru and some other locations within Karnataka. By no means the data is complete or comprehensive. The City has around 400 high schools managed by the community. Of these nearly 50 schools do not carry the minority status and are just managed by the individuals from the Muslim community. Their students and teachers represent a diversity of communities. Several schools are unrecognizable by their names and appear to be mainstream schools. Even data pertaining to the Government Urdu High Schools could not be accessed. However they are less than half a dozen. Some Christian managed schools too figure in the list as majority of the students belong to Muslim community.
Some schools refused to divulge the performance while others were not easily accessible despite several calls.
Name of the School Total Pass % Dist. I Cl. II Cl.
appeared
Al-Ameen High School, Hosur Rd. 53 95% 04 19 12 15 pass
Al-Ameen Residential School, Hosakote 33 77% 02 20 03 02 pass
(Safeer, Manager, 7019008933)
Al-Mubarak High School, J. C. Nagar 32 73% 05 11 08
A. U. High School, Palace Guttahalli 40 78% 01 19 10 01 pass
Al-Azhar High School, Padrayanpura 19 85% 00 11 05
Ammar High School, D. J. Halli 100 85% 12 52 10 08
Bangalore Public School, Kottigere 25 100% 03 18 04
BET Sufia Girls High Schl, Bismillahnagar 79 87% 07 35 17 09 pass
BET Sufia High School, BTM Ist Stage 05 40% two students just passed
Blossom Public High School, 54 68% 01 27 09
Padrayanapura (Asfiya Minhaj 90%)
Bibi Fathima Girls High School, Ilyasagar 25 55% 02 14 04
CMA Girls High School, City Mkt. 110 45% 00 24 19 07 pass
CMA Boys High School, 100 52% 00 17 28
CMA Mahmud Sharif High School, Y.pur 30 37% 00 01 03
Crescent High School, Basavanagudi. 70 60% 00 14 07 10 pass
Daniyal High School, Govindpur NA 80% 03 18 07
(J. Md.Jameel 93%)
Excellent High School, Bismillahnagar 55 87% 01 17 12 17 pass
Excellent High School, Managanapalya, 32 75% Nil 17 06 04 pass
Everest Public School, Chamundinagar 25 80% Nil 12 03 05 pass
Florida English School, Vinobhanagar 38 92% 04 05 27
KENMORE School, Basavanagudi 24 80% 05 08 NA
Govt. Urdu High School, Kengeri 24 50% Nil 07 05
Grace Intl. School, KB Sandra and HBR 43 85% 01 16 15
Global Public School, Bapunjinagar 37 100% 02 10 10
Hazrat Tawakkal Mastan High School, 17 75% 03 04 03
Cottonpet
Hegdenagar Public school, Hegdenagar 29 100% 11 18 Nil
Tawakkal International school, Hennur 43 100% 05 30 08
Iqra High School, R. T. Nagar 39 72 03 12 04
Indian Children's English School, NA NA 07 48 19
Jame-ul Uloom Residential School, 34 91% 07 22 02
Banikuppe
Jamia Muhammadiya Mansoora, 49 100% 05 39 03
Hegdenagar
K. K. English School, Varathur 81 99% 20 55 05
(10 students score above 90%. Asha G. N. and Tejaswini scored 603 out of 625)
Karnataka Public School, Modi Garden 11 90% 01 02 07
Lillyrose High School, Bismillahnagar 310 98% 42 135 53
Meraj School, Wilson Garden 28 78% 02 16 01
Muslim Orphanage Girls High School, 29 65% 01 15 03
(Afiya Amreen 95%)
Najmus Saher High School, Eidgah, 65 50% 00 01 14 16 pass
Tannery Rd.
Nav Bharat High School, 25 94% 04 11 05
Venkateshpuram
Noor Ahmed Alikhan Memorial Primary 30 98% 04 22 01
and High School, Chamundi Nagar
(Note: It is a Kannada medium High School run by former minister Prof. Mumtaz Ali Khan)
Silicon City Public School, Indiranagar 40 75% 04 22 07
New Generation School, Basavanagudi NA NA 01 18 NA
(Hiba Neelufer 92%)
Quwathul Islam High School, 157 70% 03 54 41 13 Pass
Benson Town (HM 080-23537944)
Royal English School, Whitefield 60 100% 14 26 NA
St. Javeria English High School, 46 100 12 23 01
S.R.Nagar (Uzma Aliya 98%)
St. Joseph's School, Govindpur 27 96% 04 16 07
St. Win Public school, Ambedkar Layout 39 90% 05 12 06
Tarbiyatul Banat High Schl, Rashadnagar 45 100% 04 37 04
(Umme Hanii scored 96%)
Tilak High Schl, Muniyappa Layout, B-68 24 86% (18 out of 24 passed)
Uzma High School, Old Madras Rd. 10 90% Nil 04 04 01 pass
Hosakote,
Wisdom High School, HBR Layout 20 90% 05 06 07
Wisdom Public High Schl, BTM Ist stage 14 92% 01 06 05 01 pass
Wisdom Intl. School, Richmond Town 129 98% 21 101 05
Wisdom Intl. School, Minahj Nagar 22 100% 03 11 08
Huda National School Group, Bengaluru 163 84% 18 97 22
The group has 7 high schools at Rahmathnagar,
Broadway, Guruppanpalya, D.J. Halli, Umarnagar,
Rashadnagar, Kavalbyrasandra.
(The group also runs Huda National PU College for girls
at D. J. Halli and Huda National PU College for Boys
at Kavalbyrasandra.)
Sufia Kannada School, 64 84%, 06 30 20
Other Towns and Cities
Muslim welfare Assn. Schl, Chinthamani 43 100% 10 32 01 —
Ambaji New Modern Schl, Chintamani, 13 70% 01 06 01
Anglo Urdu High Schl, Koulpet, Hubballi 372 67% 02 164 84 70
Anjuman Urdu High School, 178 86% 09 100 67 03 pass
Eidgah, Old Hubballi
Anjuman Boys High School, Bhatkal 63 86% NA NA NA
(Muneer Mohidin Muallim, 91%)
Anjuman Girls High School, Bhatkal 105 94% 12 16 14 07 pass
(Ayesha Shingeri 94%)
Anjuman Girls High School, 148 78% 15 87 12
Nawayath Colony (Aisha A. Rab Khateeb, 91%)
Islamia Anglo Urdu High School, Bhatkal 105 50% Nil 35 30 op pass
Anglo Urdu Hr. Sec. Boys School, 247 75% 03 88 70 23 pass
Ghantikeri, Hubli (10 students secured above 80% )
Anglo Urdu Hr. Sec. Boys Girls School, 372 67% 02 88 84 23 pass
Ghantikeri, Hubballi
Horizon School, Chintamani 30 100% 16 14 —
Sardar Mahboob Ali Khan 82 67% 02 18 36 04 pass
English Medium School, Hubballi
Islamia Arabic College Mansoora, 34 97% 05 25 03
Hassan
Reshmi Urdu High School, Hubballi, 69 87% 00 05 08 42 pass
(The school has both Urdu and Kannada medium classes)
G. M. Memorial High School, Hassan 36 91% 08 23 02
Zainubiya Girls High School, Alipur, 52 96% 17 30 03
(Syeda Noore Sara 95%)
Bintul Huda High School, Alipore 28 86% Nil 20 04
Modern English High School, Kolar 23 82% 05 14 Nil
Millat Girls High School, Kolar 42 85% 02 25 08