Bihar Assembly Polls – Do or Die Battle on Cards
In the no-holds barred game, the NDA is wooing all and sundry on its side to defeat the grand secular alliance.
By Anish Ankur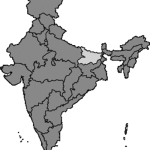 Poll bugle has been sounded for political battle in Bihar even before the formal announcement has been made by the Election Commission. Eyes are riveted on the outcome in this key state of the Hindi belt as it would indicate if the BJP and the Modi waves retain any share of their former selves. Two major political formation, the National Democratic Alliance (NDA) and the JD(U)-RJD-Congress combine grand secular alliance are already locked in fierce battle for every inch of the political turf. Stakes are high for both the fronts as Chief Minister Nitish Kumar led JD(U)—RJD alliance and Narendra Modi led NDA are working day in day out to outsmart each other. It is clearly a do-or-die battle for all the players fighting for 243-member Assembly.
Nitish Kumar is the prominent face of the formidable grand alliance while lack of consensus and internal squabbles within have compelled the BJP to postpone the choice of a leader till the result are out. The party is solely banking upon the PM's image.
The outcome of the parliamentary elections last year brought in new alignment of the political forces in the State. Drubbing in election forced the archrival Nitish Kumar and Lalu Prasad to come together. The Congress tagged along having had lost its original base nearly a quarter century ago. The Left parties, i.e., the CPI, CPI(M), PIM(ML) and the SUCI too have formed a front keeping equidistance with both the main contestants.
Small yet Crucial
Apart from BJP Ramvilas Paswan's Lok Janashakti Party (LJP), Upendra Kushwaha led RSLP and Jitan Ram Manjhi led HAM (Secular) are on the NDA side. Paswan and Kushwaha are in the Modi government at the Centre. Former Chief Minister, Jitan Ram Manjhi, whom betrayed Nitish's trust and developed ambition of growing out of his shadow, has also cast himself on the NDA side.
'Shabad Vapsi'
Narendra Modi is taking very active interest in Bihar. He has addressed several big rallies and dubbed Lalu as a symbol of Jungle Raj while for Nitish he was more bitter when he denounced the political DNA of Nitish Kumar for cancellation of dinner with him in June 2010. Nitish and Lalu gave befitting replies to PM Modi by converting his accusation of DNA remark as 'an insult to the people of Bihar'. DNA comment triggered a big face off between JD(U) and BJP. Grand secular alliance is demanding 'Shabd Vapsi' from the prime minister for his DNA remark.
As far as issues are concerned, the NDA is campaigning on two planks. On the one hand, questions are being raised about development during the 25-year Backward rule, while the new bonhomie between Lalu-Nitish sworn enemies is also being doubted. Lalu and Nitish are highlighting the Modi Government's backtracking on bringing of black money stashed abroad, Centre's discrimination against the State on the issue of development and communalization of society by the ruling party in the Centre.
Inroads into caste base
While uppercastes have remained the traditional core base of BJP for long time, Paswan's LJP and Upendra Kushwaha led RSLP and Jitan Ram Manjhi led HAM(Secular) will help BJP making inroads into the OBC, EBC and Dalit votes.
JD(U) and RJD grand alliance is trying to revive Mandal politics of the 1990s when Bihar electorate splitted along upper and lower caste lines. Lalu's core base had been Muslim-Yadav equation. He still commands considerable influence in these communities. Although there has been steady decline of this RJD vote base. His elder daughter Misa Bharti lost the Lok Sabha election from Patliputra constituency in Patna last year. Winner was Ramkirpal Yadav who is now a minister of state in theModi government.
A lot of prominent Yadav leaders are in the BJP camp be it Ranjan Yadav, Hukmnarayan Yadav, Devendra Prasad Yadav and even Pappu Yadav. BJP strategy had been to split Yadav base and take it away from Lalu Prasad. Popping up of Pappu Yadav is part of the same strategy. The BJP is even invoking mythical figures of the community to woo Yadav votes.
MIM Imponderable
As far as Muslims vote are concerned it is almost certain that they will go with grand secular alliance. Unlike parliamentary election, now they have more reasons to cast their lot with the grand secular alliance. But a few imponderables have emerged in the recent months. All India Majlis-e-Ittehadul Muslimeen (AIMIM) has decided to contest polls in Bihar. The MP from Hydrebad demanded a 'special package' under article 371 of the Constitution for Seemanchal, an unofficial reference to four north-eastern districts of the state, which constitute the 'Muslim hub' of Bihar. Seemanchal comprises districts of Araria, Katihar, Purnia, and Kishenganj which together have a population of one crore of which 40% are Muslims. Asaduddin Owaisi's public meeting at Kishanganj (which is almost 69% Muslims, has rattled the secular combine and brought some cheer for the NDA leaders.
A meeting was also held under the aegis of the Samaji Insaaf Front formed by Akhtarul Imam, an RJD ex-MLA from Kochadhamam in Kishanganj. Ahead of May 2014 Lok Sabha polls, Imam had quit RJD to join JD(U) and was named the party's nominee in Kishanganj. But he withdrew from the fray in favour of Congress nominee Maulana Asrarul Haq, saying he did not wish to split Muslim votes to the BJP's benefit.
There are more worries for the secular alliance. Former cabinet minister in the Nitish Kumar government Jamshed Ashraf, Monazir Hasan and Rajyasabha MP Sabir Ali moved away from JD(U) and are now in the BJP camp.
However RJD-JD(U)-Congress has taken a lead by announcing the seat sharing arrangement between themselves. The RJD and JD(U) will be contesting 100 seats each and have left 40 for the Congress. Three seats where left for Tariq Anwar led NCP. Anwar has considerable influence in Katihar and its adjoining areas. He is threatening to come out of the alliance unless his demand to give 12 seats is not conceded.
Will all these development affect Muslim masses particularly in Seemanchal area where Muslim vote will be deciding factor? Senior Journalist and commentator Imran Khan says "After decades Muslims are firmly united behind an alliance hence BJP is engaging their Muslim leaders to sow confusion among the minorities."
The NDA is conscious of the fact that the caste groupings of the grand alliance outstrip its vote share by over nine percent difference, if the Lok Sabha polls are considered any yardstick. It is therefore not leaving any stone unturned to create confusion in Opposition ranks.
Bihar is the only Hindi belt State where the BJP have never formed government on its own. It is therefore trying every trick in its bag to undermine the authority and credibility of Lalu Prasad and Nitish Kumar. But will they succeed in their game plan or not only time will tell.
(Anish Ankur is a Patna based journalist.)