RSS to Set up Madrassa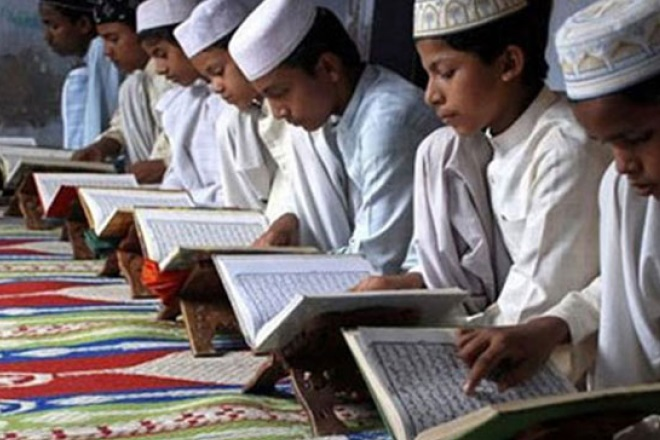 Dehradun: The Rashtriya Swayamsevak Sangh (RSS) will start a madrassa in Deli region in Haridwar district of Uttarakhand. Ms. Seema Javed, the head of the Muslim Rashtra Manch, an organ of the RSS has confirmed the news while speaking to a TV channel. According to several media sources, it will admit 50 Muslim girls and all arrangements have been made for the purpose. She told Zee Media that the madrassa will follow the guidelines provided by Prime Minister Narendra Modi who, she said, would like to see Muslim children with Holy Quran in one hand and computer in another. She said it would include both Islamic theology and contemporary sciences such as Mathematics, modern languages and natural sciences. She said the land has been identified for the purpose but refused to disclose the spot. She said construction of the building would begin shortly.
The madrassa will be affiliated to the Uttarakhand Madrassa Board. Board Chairman Haji Akhlaq Ahmad Ansari does not see any contradiction in RSS running a madrassa. "Whoever fulfills the requirements for a madrassa, should be naturally eligible for setting up a madrassa", he commented. He said people regardless of their affiliation to party can access their right to set up educational institutions. The vice president of the Uttarakhand Congress Party Suryakant Dhasmana has criticized the move and said, why the RSS which had been accusing madrassas to be hotbeds of terrorism, should set up a madrassa. "Be it individuals or organizations, they should mind their own business. Organisations should not divide people through sectarian educational institutions and should engage themselves in nation-building" he added.