Online Quiz Launched, Focusing on Women's Rights in Islam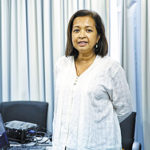 Petaling Jaya: Projek Dialog has launched Hidayah Muslimah, a series of 12 quizzes on its website with the aim of educating Muslim women on their rights. Project coordinator, Victoria Cheng said the quiz series in Bahasa Malaysia featured realistic life scenarios that were relevant to the modern Muslim woman. "The quiz series offers an honest and realistic depiction of the Muslim woman wearing different hats—mother, spouse, friend, student and career woman. "We want women to be able to critically understand their roles and their worth," she says. Declared the first Malaysian quiz on Muslim women's rights, Hidayah Muslimah has been outlined with scriptural references and contextual scenarios.
Hidayah Muslimah was created by a team of six women over the course of a year. Hidayah Muslimah, co-writer Yana Rizal said the quiz series was carefully curated to provide a fair representation of woman's rights in Islam. Also present at the launch was prominent activist, Marina Mahathir, who said Hidayah Muslimah was a creative way to engage women on their rights in Islam. Marina said the current issues afflicting local Muslim women were discrimination and domestic violence. "A project like this which tries to personalise common situations is a good step. It enables women to understand the rights they have in Islam," she added.