HIE Scores 100% Distinctions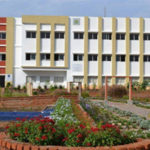 Hyderabad: The Hyderabad Institute of Excellence has recorded cent per cent results in Inter Public Exam (IPE) this year with 30 of the 154 students figuring among the top 10 ranks. of the 154 students, 118 had opted for Math+ Physics+Chemistry (MPC) combination while 36 had chosen Biology + Physics + Chemistry (BiPC) combination.
A press release said 17 students scored 98% marks, 11 recorded 97%, nine obtained 96% and 18 were above 95%. The 2nd rank in the BiPC stream was bagged by Rashid Reyaz Mohammed who scored 435 out of 444 marks. The 3rd rank in MPC went to Badal Rihan Basha who obtained 465 out of total 470 marks, the released added.