LAT offers admission opportunities in 12 national law universities across the nation.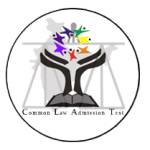 By Zara Fathima Kaiser
Gone are the days when law was considered to be the last option for students who could not secure admission in medical or engineering. Today an undergraduate degree from National Law Schools or Universities (commonly referred as NLUs) is amongst the most sought after courses in India. The first law school was established in 1987 called National Law School of India University at Bangalore (NLSIU). It has been considered the 'Harvard of the East' and has held the position of the 'Best Law College' in the country for decades now. Since then, 16 National Law Universities (NLU) have been established in different states offering courses of B.A., LL.B (Hons), BBA LL.B (Hons) and B.Com LL.B (Hons).
A five-year integrated Law course from a National Law University opens up a wide range of opportunities to students. Apart from the traditional options of practicing in the High Court or the Supreme Court, graduates are being placed in top-tier law firms, international organizations, research organizations and academic institutions. Law firms practicing corporate law offer of up to Rs. 20 lakh per annum to these graduates. Law being a diverse field, an NLU-graduate can explore the options of arbitration, mediation, company-secretariat, in-house counseling etc. Lesser explored options like practice in maritime law or sports law are extremely lucrative.
Students from these NLUs have gone on to become alumni of prestigious universities such as Harvard, Yale, Cambridge and others; some even professors at these universities. An exposure to international laws at graduate level assists students in pursuing a career at the United Nations, WTO or the International Court of Justice. From media-law to international humanitarian law, a legal education from these law schools prepares students to explore new and innovative career paths.
There are approximately, 2,250 seats in all 17 NLUs. Admission to these universities is conducted through a Common Law Admission Test (CLAT) held every year in the month of May. CLAT is open to all students who have qualified 12th standard or 10+2 examination system securing a minimum of 45%. There is no upper age limit for CLAT. There is reservation for SC/ST/OBC and PWD. Each NLU follows a different reservation policy based on the laws of the individual states all of which is mentioned in the CLAT brochure.
The examination contains 200-objective questions of one mark each, along with negative marking of 0.25 marks for each wrong answer, within a time-limit of two hours. The 200-marks, objective CLAT question paper, tests students in English, Logical reasoning, Legal reasoning, Basic mathematics and General knowledge/Current affairs. Candidates are awarded an All-India-Rank based on their score in CLAT. Seats are allocated in centralized counseling on rank cum preference basis.
This year, CLAT is being organized by RGNUL-Patiala on MAY 8, 2016. Application forms are presently available online at www.clat.ac.in or in person at any NLU. Application fees is Rs. 4,000. The last date for submitting filled-in application form is March 31, 2016.
(The writer holds a BA, LLB from NLU, Jodhpur and LLM degree from NLSIU. She is a Bengaluru based advocate).