Be Eager To Relate With Muslims, Jesuit Asks Christians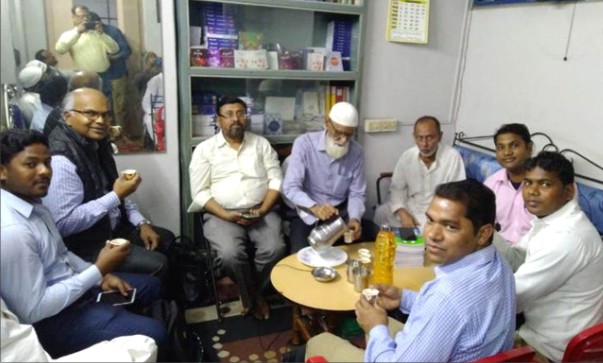 Christians should show greater eagerness to relate with Muslims in these critical times, says Jesuit Father Victor Edwin, the secretary of the Delhi-based Islamic Studies Association."The Church invites Christians to approach Muslims with profound respect. The rich religious heritage of Muslims is the sign of God's presence and action in the world. An eagerness to relate with Muslims in these times is most essential for a Christian," Father Edwin told the March 8 session on Christian-Muslim relationship at the Centre for Peace and Spirituality (CPS) in Kolkata.According to him, paying close attention to the "sacred texts of Muslims" is necessary to engage in a deep and serious dialogue with them."In meeting with Muslims by our presence, I believe, we share and learn from one another of what our authentic religious experiences teach us," added the Catholic priest who teaches at the Delhi-based Vidyajyoti College of Theology.
The session was attended by the members of CPS Kolkata team and four students from the Department of Theology, Morning Star College, Barrackpore, near Kolkata.