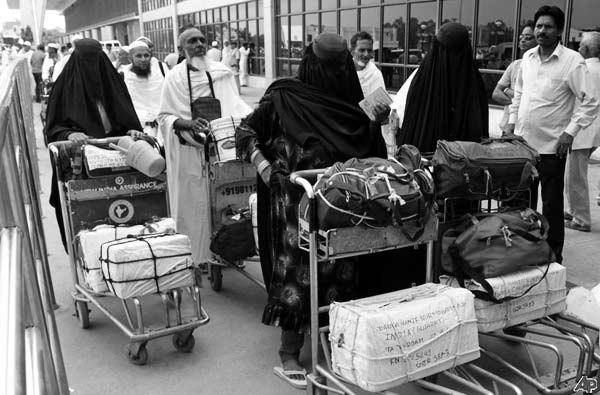 Nearly 17.5 lakh foreign pilgrims, 46 % of them women, performed Hajj this year, it was announced by Saudi Interior Minister Prince Ahmed, who is chairman of the Supreme Haj Committee. He said, 1,752,932 foreign pilgrims have arrived for Haj this year, including
801,126 women. He said the number was 4 percent (77,968) less than that of last year. He said the foreign pilgrims came from 189
countries. Makkah Governor Prince Khaled Al- Faisal said nearly three million pilgrims had arrived in Mina and the process was completed successfully without any major incidents. "The health condition of pilgrims is satisfactory," he said. More than 82,000 security officers were deployed to ensure smooth Haj operation.
Asked about the number of domestic pilgrims, Prince Khaled said: "I cannot give you an exact number because unfortunately a large number of people enter the holy sites without Haj permits." The ministry has confiscated and destroyed about 7,500 fast-food meals and dairy products for violating health regulations. Health Ministry spokesman Dr. Khaled Mirghalani said no cases of contagious diseases
among pilgrims have been reported so far. Civil defense officials said they had taken precautionary measures to assist pilgrims in case of rains in Arafat.