Karnataka SSLC Exam 2019 Results
Schools managed by major Muslim bodies performing poorly.
They fight shy of placing their SSLC performance in public domain.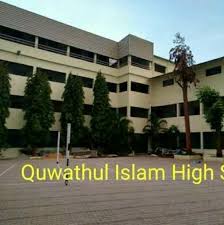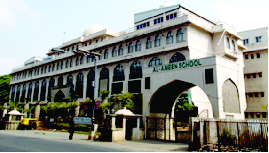 Furnished below is the performance of the Muslim-managed high schools in Bangalore in the SSLC exams 2019. The results were announced on April 30. Though the community runs and administers around 400 high schools in the city, and may be over 1,500 across the state, majority of the schools are not registered as minority schools. Similarly, most private schools are mere teaching shops that are more commercial in nature than academic in objective. However, it is failure of the public school system that encourages private schools to flourish. And it is not exclusive to Muslim community alone. Parent aspiring to have better education for their children, prefer private schools.
Some old institutions such as Al-Ameen, Central Muslim Association, Muslim Orphanage, Quwathul Islam Institutions and Jame ul Uloom too run high schools in Bangalore. Some of these schools are government-aided and admit children without any screening test at the entry level. They are even bound by the law not to restrain poorly performing students from appearing in the Board exam at the SSLC level. Their SSLC performance naturally suffers due to absence of filters. Some of these schools shy away from placing their performance in public domain. We had difficulty in approaching them and consequently several of them are missing from our list this year. Several calls to Al-Ameen High School on Hosur Road, Quwathul Islam High School on Borebank Road (Benson Town) and the Central Muslim Association (CMA, which runs three high schools) failed to evoke a response. Queries pertaining to SSLC results are stonewalled with some or the other alibi. Their compulsions are known and criticism of their performance should not fail to lose sight of their limitations. But course correction will only follow when facts are placed in the public domain.
According to Mr. Sayeed Ahmed, Secretary, Crescent School, Basavanagudi, the constant decline in performance at the SSLC level owes itself to Urdu medium background of most the students. The school receives children from Govt. Urdu Higher Primary schools in southern parts of Bangalore. These children arrive not even with rudimentary literacy in English and cannot even write their names in Urdu. Taking them forward in high school classes requires monumental effort focused on making them literate in English. They naturally perform poorly at the SSLC exams and the discredit for the entire ten-year teaching accumulates into the School's account. Mr. Ahmed says, most of these kids come from single-parent homes as men would have deserted their wives or would have turned alcoholics to be of no consequence to the lives of their families.Women who work as maids, are incapable of providing effective parenting.
Some of Sayeed's views are echoed by Mr. Muzammil of Stratford Public English School which admits children who fail to find admission elsewhere.
Institutions such as Quwathul Islam High School and Muslim Orphanage High School have state-of-the art infrastructure. Yet they fail to measure upto private institutions when it comes to producing the SSLC results. Since the input from the feeding institutions is poor, it reflects in the output at the 10th grade level. Ironically, the Quwathul Islam institutions have, rather than addressing the deficiency at the school level, had started a degree college and even more surprisingly, set up a civil services exam coaching academy (since then closed). Had they rejected the Government aid, returned the Government teachers and set up an English medium school, the results would have improved tremendously.
Presented below is the data pertaining to the performance of the Muslims managed high schools principally in Bengaluru and some other locations within Karnataka. By no means the data is complete or comprehensive. The City has around 400 high schools managed by the community. Of these nearly 50 schools do not carry the minority status and are just managed by the individuals from the Muslim community. Their students and teachers represent a diversity of communities. Several schools are unrecognizable by their names and appear to be mainstream schools. Even data pertaining to the Government Urdu High Schools could not be accessed. However they are less than half a dozen of them or so. A couple of Christian managed schools too figure in the list as majority of the students belong to Muslim community.
Some schools refused to divulge the performance while others were not easily accessible despite several calls.