Christian Businessman from Kerala Hosts Iftar for 800 Muslims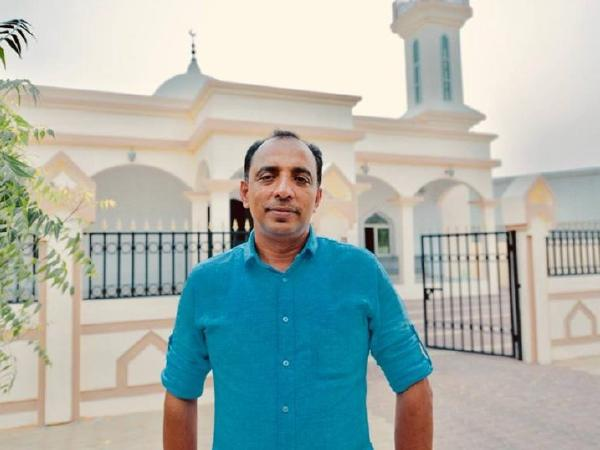 Dubai: Workers who are part of the Indian diaspora in UAE's Fujairah are all praises for a businessman from Kerala who not only built a mosque for Muslim workers in the city, but also served iftar meals to as many as 800 workers during the month of Ramadan. Originally from Kerala's Kayamkulam, 49-year-old Saji Cheriyan is a Christian businessman who migrated to UAE in 2003.Cheriyan built a mosque in Fujairah last year for workers employed by 53 companies who are living in accommodations rented out by him to their employers. The businessman said that he decided to build the Mariam Umm Eisa (Mary, the Mother of Jesus) mosque after he noticed that workers had to spend a considerable chunk of their income to travel to the nearest mosques in order to offer prayers during the holy month of Ramadan.
According to a report by Gulf News, the mosque opened its gates to the workers on the 17th night of Ramadan. Cheriyan was also quoted as saying that he will serve iftar to the worshippers every day of the holy month, from this year onwards.Looking back on his journey, Cheriyan says that he landed in UAE about 16 years ago with nothing more than a few dirhams in his pocket, but now hosts as many as 800 people for iftar at an air-conditioned convention centre in the complex he built in Fujairah which houses workers and managers from as many as 53 companies.