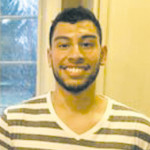 An American Muslim high school student has been awarded the 2015 Princeton Race Relations Prize for promoting cross-cultural understanding in New Jersey. "To promote cross-cultural understanding, and raise awareness for a dangerous trend that has unfortunately become ubiquitous among Muslim youth communities, I completed a series of three short stories that presented the negative psychological effects of bullying, on post 9/11 Muslim-American youth," Adam Mohsen-Breen, of Moorestown Friends School, told Burlington County Times.
Founded in 2003, the Princeton Prize in Race Relation grants the first place winner an award of $1,000. The prize, sponsored by Princeton University, honors high school students who have done notable work in advancing the cause of race relations.
The 17-year-old student won the award for the three children's books he authored about Islam, in order to challenge Muslim stereotypes and discourage bullying.