Hyderabad: From being a special education teacher to winning the Lifetime Achievement Award from the Telangana State Urdu Academy for her contribution to promotion of Urdu through informative articles, 64-year-old Farida Raj has traversed a long and arduous, but satisfying journey in her endeavour to empower women.
Farida decided to wield the pen to help her fellow women gain control over their lives. "I used to cater to children with learning disabilities and cerebral palsy, and I knew the importance of genetic counselling. I settled in Hyderabad post marriage and used to visit the National Institute of Mental Health (NIMH). One day, I saw a lady there with a baby who was mentally challenged. The baby was her seventh child and all her other children had the same problem too. I found that the woman had never gone for genetic counselling as she was unaware of such a thing. The woman belonged to a poor Muslim family in Musheerabad," Farida, who was born and brought up in Mumbai, said. The encounter prompted Farida to reach out to such women to go for genetic counselling before conceiving another child. "The articles in Urdu papers for women were either about cookery or beauty tips. So, I decided to reach out to them and the best medium was the newspaper," she said. Farida began writing for the Urdu daily Siasat, which she says, was quite a challenge even though she spoke the language.
Farida also organises lectures by oncologists about cancer and has taken to writing on children and dyslexia. She has written two books on dyslexia.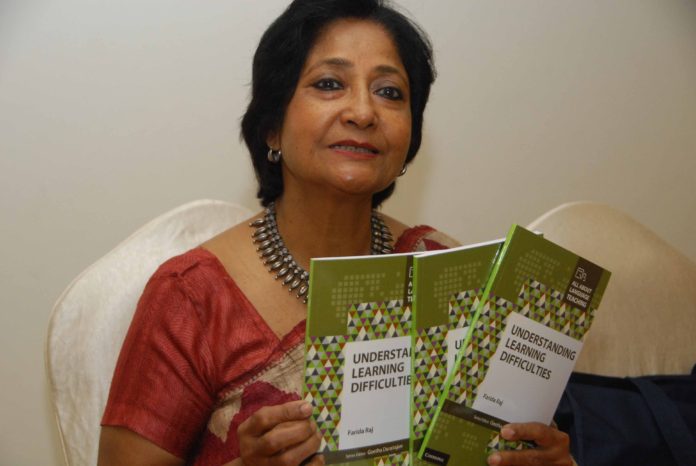 (Information extracted from an item in timesofindia.indiatimes.com)