While the December chill brought many smiles, participants of the Discover Yourself Workshop, found new positive roads to their lives with lots of hope and dreams. The "Discover Yourself Workshop" was held in Hyderabad and Bengaluru in December 2016. Some of the participants share their experiences: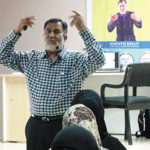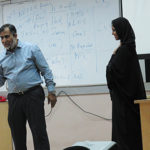 I was confused and was not able to take a correct decision. Now I am feeling at peace after the second day of workshop.

An excellent workshop that opens the heart to receive guidance from Allah's book.

 The workshop has brought positive energy within me and my way of thinking has changed.

 I think every person should attend this Workshop at least once, because you really get many things which you can practice in your daily life. I liked and enjoyed it. I will really practice what I learned.

It is a life changing experience.

I liked this workshop because it showed ME my TRUE SELF. Every Muslim should attend this workshop.

It helped me to see that I am living in a state of denial, but kept believing that I was in a state of submission (self deception). An eye opener.

It helped me to make a choice, to have a clear purpose of my life.

After attending this workshop, I am having control over my thoughts, feelings and actions.

It helped me get to know myself better and live a purposeful life.

It is an amazing job, please keep the workshops going on.

Need this kind of workshop more frequently so that more people can discover themselves.

I was in the box, after attending this workshop, it opened my heart and mind. Brought light to me. Finally, I came out of the Box.

I was very depressed before, but not now, I am feeling motivated and encouraged.
"Insaan, Ghar badalata hai …
Libaas badalata hai …..
Rishte badalata hai …
Dost badalata hai ….
Phir bhi pareshaan kyon rehta hai ….
Kyon ki woh khud ko nahi badalata " ….
Isiliye to Mirza Galib ne kaha tha:
"Umer bhar Ghalib yahi Bhool Karta raha, Dhool Chehre pe thi, aur Aina saaf karta raha"
AHAD: After the workshop, I realized the mistakes committed, gave up all bad things and by forgiving others, I freed myself. My thinking process changed from mind to heart. It helped me remove all the veils in front of my eyes. Living in the present and taking actions. It helped me to purify myself. It is a heart cleansing and purifying workshop.
AMEENA: It helped me understand Quran better. It taught me to live a peaceful and healthy life, to protect my mind, heart and body from the turmoils of life. It has shown me the ultimate " to be close to Allah and seek His love". As a result of this workshop, I am able to fulfill my responsibilities at home and at work place. I no longer keep grudges with anybody. I am able to prioritize things in my life. I am also able to appreciate all the blessings bestowed upon me.
MUJAHID: It is to be experienced at least once. It helped me to find out the true reasons for the problems we face in the world. The most important takeback I got, is positive energy. The family is happy with my current behavior. I also started seeing my family without prior judgments and love the whole of humanity for the sake of Allah.
MAJID: I was toiling to find a better path for myself and my family. I was desperate to achieve success as it looked very narrow to me, but after bringing my family along with me here, I can see success right in front of my eyes, cheering me to hug. My mentality and attitude is changed, now rooted in the right direction. I would love to invite the whole of mankind to this workshop.
RIDA: Before the workshop, I felt, life is very complicated and I could find it really difficult to find solutions to my problems. But now, life seems like a clear and straight road. I used to be very judgmental at first sight, but now, I am not. I thank Allah for giving me this opportunity to attend a life changing workshop. A very encouraging workshop to change oneself.
SHARIQA: Before the workshop, I used to be extremely intolerable and pessimistic to life's approach, however, this workshop helped me rediscover my true identity and helped me accept both my merits and flaws accordingly. A new approach to rediscover our true identity.
SAQIB: It has changed the way I think. I have learnt a lot of things in this workshop which are a part of my daily life, but I keep neglecting them. I now have a purpose in my life. It has changed me for a better person. I have anger issues and was looking for a solution for it everywhere. But after what I have learnt in this workshop, I have got control over it. It has changed me from the inside. I now take everything positive and accept everything that is happening. I have learned to be with the truth and face the consequences of my actions. In the past two days of attending the workshop, my family members said that they are able to see a difference in me. I am very grateful for being able to attend this workshop, I can feel myself change.
SHAKEEL: It has been a great workshop to attend, very informative, enjoyable and came to know more about Islam as a way of life. I would like to implement as many distinctions as possible and it will bring a great change in my life.
KHALID: I was caught up in good or bad, in being judgmental and to satisfy my ego, but this workshop showed me how to live a purposeful life, to love Allah and to distinguish from my heart rather than discriminate from my mind.
SHABANA: My life has been a roller coaster ride and now I believe if I practice what I have learnt, I should be able to get off the roller coaster and live a peaceful life. I have learned a lot in the last three days and made new friends.
RUMANA: Prior to the workshop, I was very closed and withdrawn. During the workshop, it helped me open up. During the workshop, it helped me open up, interact and meet so many interesting people. I have to stop finding excuses and start taking responsibility for myself. My family saw that I was a bit more positive and open. I started looking at my family members from the background of nothingness. I realized that I know nothing and Allah knows everything.
SURIYA: Before the workshop, I had a box full of problems, confusion and I hated few people. But now, I am very clear, no doubts, no issues, forgiven everybody and all problems solved. I am feeling positive, strong, high and happy. I made the best decision to come to the workshop. I highly appreciate everyone who organized this workshop.