Ghobash, who discusses the discrimination he experienced being from a mixed family background, makes a plea for multiculturalism within Islam.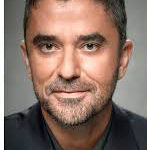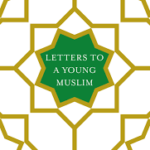 By Sultan Sooud Al Qassemi
In a series of essays, Omar Saif Ghobash offers a guide for young Muslims to navigate the complex 21st century. Although the book is written in the form of letters to his 15 year-old son Saif, the advice and counsel he offers is appropriate for Muslims of all ages. Sultan Sooud Al Qassemi read the book. From the very outset Ghobash makes an impassioned plea for individualism in Islam, dedicating to it one of the most profound letters of the book. He asks his son, "³When have you ever heard of the Muslim individual, or Muslim individualism? You hear of the Arab Nation, the Islamic Ummah, the Rightly Guided People, the Arab Street, but do you ever hear of the Muslim individual as a separate entity, a living being, a person with a character and a personality that is separate and distinct from those around him or her?"³ Ghobash opens up and shares some of the most personal moments of his life with readers, using his own story as a springboard from which to introduce ideas and interjections. Some of the most powerful moments in the book are when Ghobash discusses personal sentiments about the assassination of his father when he was only six years old and of the family"²s perseverance in the years that followed.
Reflecting on Personal Loss
Ghobash"²s father Saif, for whom he named his son, was a UAE Minister of State for Foreign Affairs. A polyglot and an intellectual, Saif Ghobash was tragically assassinated in 1977, mistaken for a visiting Arab dignitary during a politically charged era of heightened conflict, not unlike the current one.
From the brief moment of jubilation he experienced when he was pulled out of school early one day, only to find a coffin at home draped in the national flag of the United Arab Emirates, to the research he started when he was twelve years old in his attempts to find out more about what happened that day and why, Ghobash"²s book delves into areas that few of us would dare share about our own lives.
Omar Saif Ghobash is known to the intellectual community for his role as the UAE"²s ambassador to Russia, a strategic diplomatic post for the country. He is also one of the founders of The Third Line art gallery in Dubai, as well as being the sponsor of the Saif Ghobash-Banipal Prize for Arabic Literary Translation.
Ghobash, who discusses the discrimination he experienced being from a mixed family background, makes a plea for multiculturalism within Islam and asserts that there is no "³one version of Islam that all Muslims must conform to."³
Take Practical Steps
Throughout the book Ghobash urges Muslims to take responsibility of their religion and their lives. He tells the young Muslims to "³climb a mountain. Volunteer with children in a poverty stricken country. Help a friend out of trouble. Defend someone less privileged than yourself. Teach someone how to read and write."³
In the closing lines of the book, Ghobash tells Saif, "³if you begin to accept the individual diversity of your fellow Muslims, you are likely to do the same for those of other faiths as well."³
(Extracted from qantara.de)