TEHRAN – Thirty technology companies from twelve countries will participate in the 9th Science and Technology Exchange Program (STEP) that will be held from September 30 to October 4 in the city of Isfahan.
The event is aimed at exchanging information on science, technology, and innovation ecosystem, health (primarily pharmaceutical products), software (artificial intelligence), environment, and renewable energies, ISNA reported.
In addition to Iranian participants, representatives of 30 technology companies from Turkey, Pakistan, Malaysia, Indonesia, Bangladesh, Nigeria, Egypt, Kuwait, Oman, Jordan, Iraq, and Pakistan, will also attend the STEP.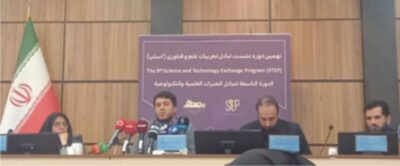 STEP is a platform, organized by the Mustafa Science and Technology Foundation, to expand the scientific network among Islamic countries in the form of holding international events and laying the groundwork for enhancing scientific synergy and cooperation.