Building Bridges is Necessary
Mohammed Atique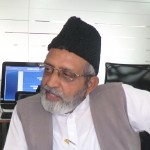 In a democracy we need to build bridges with everyone, however unpalatable their ideology may be for us. Bhartiya Janata Party should not be considered an untouchable. A community is more likely to isolate itself by not talking to a particular group or party as power alternates between different groups.
We always had had ties with the BJP government as well as party in Rajasthan while building up educational institutions. Once while talking to us the former chief minister Bhairon Singh Shekhawat had commented: "We do not want to do anything for you (Muslims) because you don't vote for us. And the Congress would not do anything for you because they know that you have no alternative other than voting for them. Why is it that you are putting yourself in a spot?"
We have set up a Gaushala (Asylum for aged cows) in the outskirts of Jodhpur. This initiative is appreciated by the RSS as well as other Hindutva bodies. It was during the BJP government that the Quresh community was allotted land for a colony in Jodhpur around this place. We have built a relationship of trust with them.
Current Chief Minister Vasundhare Raje Scindia has promised all help for the Maulana Azad University we have set up in Jodhpur.
In contrast, when we met Rahul Gandhi during recent electioneering and talked about the reservation for Muslims, he said, 'Reservation is not the solution for grievances of Muslims'. The very next day the newspapers in Rajasthan carried Rahul's announcement regarding the inclusion of Jats among the OBCs. The Congress double-speak on the reservation issue was apparent.
(Mohammed Atique is General Secretary, Muslim Marwar Educational and Welfare Society, Jodhpur.)
We should Stay Positive
Prof. Imtiaz Uddin
Chicago (US)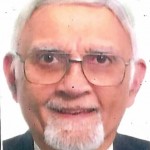 I have been touring India for the last three months and have observed the election campaign from very close quarters. BJP's campaign was systematic and highly organized with massive resources""financial, human and organizational. Their expenses for this election are reported to be more than Rs. 16,000. Mr. Narendra Modi toured tirelessly and addressed 440 large public rallies. BJP got 282 LS seats and with their NDA partners, the tally goes upto 335. Several thousand highly experienced NRIs from the US, Canada, UK, Europe, Australia etc also helped Modi and the BJP enormously in effectively packaging and marketing their message. RSS' core Hindutva ideology was presented with promise of good governance, inclusive economic growth and development.
Muzaffarnagar riots polarized the UP thereby greatly benefitting the BJP, delivering 71 out of 80 seats. The SP, BSP, AAP and the Congress fragmented the Muslim votes which in some constituencies accounts for upto 30%.
Presently, there is concern, nay a sense of alarm among Muslim and many non-Muslims who sincerely believe that India should remain a secular and democratic country. It is not likely that even with this mandate the BJP and RSS can change the secular, pluralistic ethos of India.
Caution is OK, but we should stay positive. I was pleased to see senior journalist Vinod Mehta's article " Scepticism Need of The Hour" in The Times of India (May 18). It is a good sign that the media and civil society are very alert and will speak out forcefully if the secular pluralistic social fabric of India is threatened. Some Muslim feel intimidated by the size of the BJP victory and fear the worst. No need to be demoralized. Muslims should maintain positive, balanced and dignified attitude.
The Congress/UPA has been in power for 10 years. It seems they ignored the burden and liability of poor governance, corruption, lack of effective leadership, dual power centers, and a party organization without inspiring ideas and zeal in party workers. They have lost too many seats; now Rahul or Sonia Gandhi cannot be even leader of opposition in LS as the Congress could not even muster up 54 seats, 10% of the total.
The ideas of Aam Aadmi Party (AAP) resonate with masses, especially the educated youth and the marginalized poor. They contested 400 seats but got only four. They seem to be brimming with zeal and energy. (Professor Imtiazuddin lives in Chicago; has done engineering consultancy in the USA, India, Indonesia, China, and South Korea.)
Develop Tolerance, Shun Provocation
Prof. Abdul Aziz
Economist

The mandate given to the Bhartiya Janata Party is by majority of people. Since we are part of the democratic set up, we have to cooperate with the new Government. Mr. Modi has talked about development and good governance. Hence it is our duty to be on the side of the law and participate in the process.
It is necessary for us to develop a sense of tolerance as marginal outfits may provide a cause for provocation. It is not sufficient to merely depend on the law and order machinery only. We need to have patience and should not do anything which may trigger trouble.
Objects of reverence for other communities should always be respected and there should be proactive efforts to integrate with them in moments of joy, sorrow and distress.
Our priority should be education and community's development. The previous government had launched a lot of schemes to benefit the minority communities. We must take full benefit of them and see that every single child is educated. NGOs have a big role here. Madrassas that abound in cities should be persuaded to incorporate modern sciences in their curriculum and their products get degrees and diplomas in order to earn a decent livelihood. This message should go out from the ulema (Islamic scholars), preferably from the pulpits. If we the modern educated Muslims say this, it is not taken in the right spirit. Ulema can convince the Muslim masses.
(Prof. Abdul Aziz is National Fellow of ICSSR attached to National Law School of India University (NLSIU), Bangalore. He was previously professor of Economics at Institute for Social and Economic Change (ISEC), Bangalore).