That Japanese are hardworking is well known. Few can be persuaded to talk. Even in Metro trains, they can be found poring over newspapers, kindles or a variety of browsing devices. Attending cell phone calls in trains is considered among bad manners. Silence pervades all the public spaces.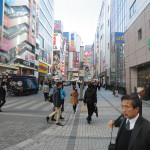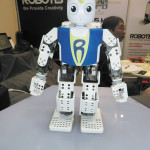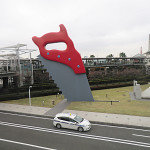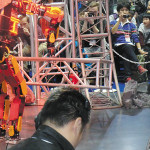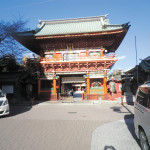 By Maqbool Ahmed Siraj
It was a balmy morning when the Malaysia Airlines flight landed at Tokyo's Narita Airport. Immigration took less than a minute while the Customs straightaway nudged me ahead. The arrival guide sent by my host was meticulous in details. Out of the baggage claim, I was faced with a telecom outlet selling sims for the mobile. They were there for the asking. Just show your passport and the sim is in your hands. For a choice, there were coin boxes too that dispensed sims.
Bus timings were complied with precision of the last minute. And that is how things work in Japan. The one-hour bus ride often passed through spaghetti flyovers. The woods along were awash with autumn colours. Maple trees were readying themselves to shed leaves which had turned red, yellow and pale. I remained holed up in the room""much smaller than international standards though not lacking in any usual comforts""for the best part of the day. December evenings come early, just around 4.50 pm. But dawn breaks early too.
That Japanese are hardworking is well known. Few can be persuaded to talk. Even in Metro trains, they can be found poring over newspapers, kindles or a variety of browsing devices. Attending cell phone calls in trains is considered among bad manners. Silence pervades all the public spaces. Villages and urban residential areas along the highways are barricaded off by glass-pannelled walls, no matter how long they have to run.
Tokyo's outskirts appear to be neat with houses arranged along shaded avenues. The City sprawls over 2,200 square kilometer area and is criss-crossed by a variety of public transport. Metro trains operate over 4,000 kms of subterranean network. Driverless Monorail runs on the elevated track. Ferries are also an alternative option. Toei, yet another subway system, also runs a parallel network of underground rail. Tokyo roads are largely car-free, even though Japan is known as the manufacturing hub for many well-known brands of cars. The dependable, efficient""but not cheap from Indian standards""public transport system discourages people from owning (or taking out their) cars.
Japanese are believers in Shintoism. It is a collection of native beliefs and mythology which establish a link between current Japan and its ancient past. But the religion hardly ever interferes in the daily affairs. People have merely work on their minds and do not mind working even for 15 hours. Almost all of them drink but no one drives when he/she is drunk. Tipsy car owners can call drivers on rents to drive them back home in their own cars. Charges, same as you pay for a regular vehicle plus driver.
Japanese are meticulous in following law. Receipts are given for things purchased for as low a price as one yen (60 Indian paise). Even pedestrians wait for signal to turn green for crossing the pedestrian pathway at the dead of night. No worry if you dropped wallet in a public place. It can be traced to the 'Lost and Found' department of the City Police very soon.
World of Robots
Japan is the land of mesmerizing technology. I had been invited to visit the International Robot Exhibition (IREX) 2015. The 4-day event had attracted over 500 companies that made robots or had something to do with it. Around two lakh visitors converged on the venue known as Tokyo Big Sight, a leviathan facility hosting countless such technology shows around the year. A giant sized saw that stands half embedded into the ground is a tell-tale representation of the cutting edge technology, Japanese manufacturers offer at the premises.
Japan leads the countries making robots. But it is likely to be overtaken by China. However, when it comes to innovation, its premier position may not be challenged any time soon. And I could see why it is so as I went round the show. Japan has embarked on a 'Robot Revolution' heralded by Prime Minister Shinzo Abe last June. It has gone much beyond making robots that merely picked and placed components on a conveyor belt or fitted lids to bottles or filled and sealed food packs. Its robots are already threatening to replace humans in several sectors of life. There are robots for extreme environments like quake affected tunnel. Then there are other that can clean invisible holes inside atomic reactors; can check exteriors of a space craft cruising through space; can pick cherries in a garden and grade them by size; can prepare 3-D models of toys, vehicles, tools, buildings and what not; can enable a person lift loads much heavier than what he is normally capable of; camera studded vehicle which can go inside disaster zones; can go inside dams and plug holes; can inspect insides of tubes in a chemical factory; can move X-ray processing cars in a forest or inside a mine; can prepare photocopy of a 350-page book in a minute; can measure the exterior of a statue or art object, et al.
The list of assignments could be endless. But there is more to it for the benefit of your knowledge. Japanese companies are even into making robots that can work in sociable environments. They can even attend lonely elders in a home; can take care of babies; replace front desk assistants; can work like security guards; and even more surprisingly, can learn new tasks. It is said by 2021, a robot would be graduating out of Tokyo University.
Bit of History
One may wonder if Tokyo has anything to offer by way of history and for the soul, going by the modernity that overwhelms it. Philips, a Japanese interpreter provided by the IREX to escort me around the megalopolis, took me to the Kanda Shrine in the heart of the city. Reached by a flight of stairs""'staircase to heaven' would be a better description""the Shrine dating back to 730 AD stands on a hill. It was the highest point in coastal Tokyo then where lanterns would be tied around trees to serve as a beacon for fishing boats into the Pacific. Clean, serene, awash with burgundy red colour, Kanda stands amidst the most expensive real estate of Tokyo. Tree trunks flaunt countless wooden plaques scribbled with cravings by visitor. I am told the city is dotted with a few very historic Shinto shrines.
Akhiabara
Back into the street, we were in Akhiabara in the city's central district dotted with some of the largest electronic shops in the world. The area was named after Akiba shrine dedicated to fire extinction. A fire had destroyed the area in 1869. Yadobashi Electronic Mall, supposed to be the largest electronic shopping mall in the world is an amazing place. Words would not be enough to describe the range of goods on display and for sale.
Challenges
Foreign visitors can feel totally safe in Japan. Smiling does not come easy to Japanese. But they are ever willing to help. Nobody cheats. Customers are explained all about the transactions. But there are two challenges, language and food. Japanese language and Kanji script are tough nut to crack. Locals hardly ever try to learn anything other than what they think is their own. But signages at public places do use English here and there. Second, if you are not aware of the food joints of your choice beforehand, it is quite likely you come away without having anything that satisfied your palate during the stay.