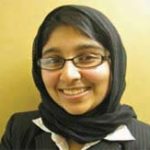 Raheela Ahmed, 22, has upset incumbent Jeana Jacob in the Maryland Board of Education District 5 primary elections. Ahmed received 9,624 votes as against Jacob's 6,004 votes. She along with her runner up Cheryl Landis who got 8,072 now advance to the November general elections.
"If Mr. (Donald) Trump's views were a true reflection of Americans beliefs, I would not have won this election decisively. My district has around 56,000 voters and Muslims are less than one per cent of that," Ahmed was quoted as saying by the Press Trust of India.
"Mr. Trump can make outrageous and offensive statements for political reasons, but I am a strong believer that America's diversity is our strength," Ahmed said. She attributed her win to America's diversity. If elected in November general elections, she would be the youngest Indian American to be elected to the coveted education post in Maryland.
Prof. S.M. Azizuddin Husain, Department of History and Culture, Jamia Millia Islamia and former Director, Rampur Raza Library, Ministry of Culture, Government of India has been appointed as Member of Central Advisory Board of Archaeology, Archaeological Survey of India, Ministry of Culture, Government of India.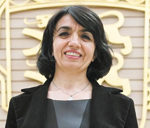 The first Muslim woman has been elected as the speaker of a state parliament in Germany, in what she hailed as a "historic" step for the country. Muhterem Aras, a Green Party politician, took the post in Baden-Württemberg from a member of a populist anti-immigration party recently. "We wrote history today," she said after sweeping in with a significant majority. Ms Aras, 50, said her victory sent a message of "openness, tolerance and successful integration". Born in Turkey, she moved to a town near Stuttgart with her parents as a child and studied economics before founding her own tax advice firm. Her political career started in 1992, standing for the Greens on the local council and rising through the local party to become its local leader and enter the Baden-Württemberg state parliament. She was elected as "Landtagspräsident" by 96 local MPs, becoming the first Muslim woman to take the office.
Labourer's Daughter tops West Bengal High Madrasa Class 10 Exams. Sumana Khatun of Deun village, daughter of a daily wage earner, has stood first in this year's High-Madrasa (Class X) examination in West Bengal, securing 748 marks out of 800. Out of the eight subjects, she secured 90 or more in six, with 100 in mathematics.
"It was not possible for my parents to help me financially for my studies. But they never stood in my way. They have given me immense mental support," said Sumana who wants to be a teacher in future. Headmistress of the High Madrasa Chhanda Sarkar said, "What Sumana achieved hailing from that village is an unbelievable feat. We are proud of her." Sumana expressed her gratitude to her teachers who helped in her studies. Sumana's mother Bilkis Beghum was overwhelmed. "We find it hard to meet both ends.