Muskan Abdullah Pathan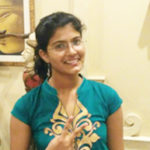 Muskan Abdullah Pathan of Pune topped in the 10th standard exam under the ICSE scheme this year. She scored 497 out of the total 500 marks. She scored 100 per cent marks in Maths and Hindi, and got 99% in English, Social Science and Science. She shared the topmost position with Ashwin Rao of St. Paul's School, Bengaluru.
She is daughter of Mr. Abdullah Pathan who heads the technology department of an IT firm 'Learning Mate' in Hadapsar in Pune. Her mother is a homeopathic doctor.
Muskan, who did not take any additional tuition classes, was one among the 200-odd candidates who appeared from the 136-year old Hutchins High School and Junior College. The school had 100% pass in the ICSE this year.
Muskan told Islamic Voice when reached on the phone that she would like to do medicine and that her first choice among medical colleges would be the Armed Forces Medical College (AFMC) in Pune. Muskan belongs to a family dominated by doctors. There are 14 doctors among the immediate family members.
Rita Katawati, Principal of Hutchings High School, says, "Muskan has shown everybody that coaching classes are not a prerequisite for a good score. For the last two years, students from our school have stood third in the country. They never attended coaching classes. The whole credit goes to our teachers who work hard for the students."
ANHAD
Shabnam and Team Step Down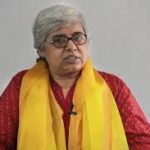 Ahmedabad: Shabnam Hashmi, the noted face behind the NGO Act Now for Harmony and Democracy (ANHAD) has stepped down as the trustee in order that a new team could replace them. ANHAD played a stellar role in bringing justice to the victims of anti-Muslim violence in Gujarat following 2002 Sabarmati Express coach burning. Other trustees, Harsh Mander, noted writer and speaker on communal harmony Ram Puniyani, singer Shubha Mudgal and activist Kamla Bhasin also stepped down.
Kollam: IPS officer Ajeetha Begum took over as the City Police Chief of Kollam district in Kerala on June 8. She replaced her husband Satheesh Bino who was transferred as Police Chief of Pathanamthitta. The cop couple are IPS batchmates and have been in Kerala police service for the last nine years. They have two kids ,Arhaan and Arshidha. But for brief period twice when they were posted in the same district, they have been posted in different districts.
Lifetime Achievement Award 2017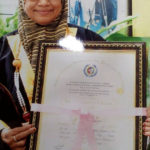 Sajida Begum, founder President of Aasra Women's Helpline, an NGO, that is working with the under privileged sections of society in Bengaluru, received the Lifetime Achievement Award 2017 and Honorary Doctorate Award 2017 from the Indian Virtual University for Peace and Education.