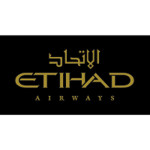 Abu Dhabi: UAE's Etihad Airways has recently received an award for its efforts following the Nepal earthquake disaster in April this year.
The award was presented by Airlink, which is a nonprofit humanitarian organization that connects airlines with prequalified nonprofits.
When a 7.8 magnitude earthquake struck central Nepal on 25th April this year, Airlink contacted Etihad Airways to request flight tickets for volunteers. Etihad Airways provided 54 flight tickets for aid workers from the USA, Europe, and Australia to fly to Kathmandu. Etihad Airways President and Chief Operations Officer James Hogan said: "The relationship with Airlink is an important one, which allows us to provide rapid and essential logistic assistance to those in most need through the wider NGO network." This support was part of a larger relief program initiated by Etihad Airways to help the people of Nepal. It included the donation of 5,000 blankets that were transported to Nepal by Emirates Red Crescent; the collection of over 270,000 dirhams raised by staff through various fund-raising activities; and the provision of over 10,000 kilograms of free-of-charge excess baggage to passengers to carry relief and emergency aid into the country. The award was presented to Linden Coppell, head of Sustainability at Etihad Airways, at the Airline Economics Conference in Hong Kong.