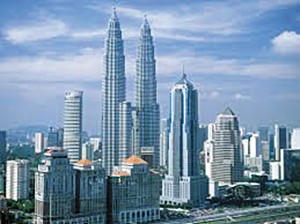 Kuala Lumpur: Malaysia tops the world's favorite destinations for Muslim travelers, according to a survey released recently. The United Arab Emirates and Turkey come next to Malaysia in this year's top 10 rankings for "halal" friendly holiday destinations released by Singapore-based Muslim travel specialist Crescentrating.
The top ten in order are: Malaysia, United Arab Emirates, Turkey, Indonesia, Saudi Arabia, Singapore, Morocco, Jordan, Qatar and Tunisia. The survey evaluates countries in terms of their attentiveness to the needs of Muslim travelers, including the presence and accessibility of halal restaurants with meat slaughtered to Islamic standards, and the provision of prayer rooms at airports, shopping malls and hotels. "An increasing number of destinations are now keen on tapping into this segment and adapting their services to take into account the unique faith-based needs of Muslim travelers," said Crescentrating chief executive Fazal Bahardeen.
He said the Muslim travel market was estimated to be worth $140 billion last year, accounting for almost 13 percent of the global total. It is expected to rise to $200 billion by 2020, he added. The figures were discussed in a presentation delivered at the Saudi Commission for Tourism and Antiquities at the Riyadh leg of the annual Arabian Travel Market (ATM) road show.