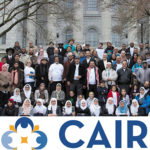 Jeddah: Over 30,000 camels will participate in the Mazayen Al-Ibl heritage festival and camel beauty contest from March 19 – April 15 in Riyadh. The festival attracts over 2 million people worldwide. The event is held to respect the role of camels in Bedouin history and preserve the purebred Arabian camel strains. While the car may have taken over as a form of transport, historically and to this day, families and tribes across the Arabian Peninsula treasure their special relationship with the camel. Camels were a main source of transport, a sturdy worker, a provider of cool shade, a reliable source of milk, and eventually of food and leather. Still recognized as essential to desert life, and a reflection of social standing and wealth, thousands of camel-owners from throughout the Gulf, travel annually in the hope of their camel shining at the festival.
Judging is done by a committee of selected Bedouins who are considered experts and fully immersed in the ways and culture of Bedouin life. Camels are assessed in five categories according to breed and color. Beauty is assessed by the size of the head, whether the lips cover its teeth, the length of its neck, the roundness and height of its hump, the size of its eyes, how the long lashes are, how the nose droops, whether the ears stand back, and where the hump sits. This is the first year of e-registration for those looking to enter their camels into the competition, making registration easier across the region.
With 80 percent of competitors from Saudi Arabia's Riyadh and Eastern provinces this year, 20 percent are from the wider region, including the UAE, Qatar and Kuwait.