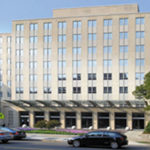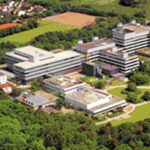 Most of the ideas that go into policy-making today are generated at the world's leading Think Tanks.
Think Tanks are assuming a crucial role in aligning policies with public interest all across the world. A majority of new ideas today are generated at Think Tanks. They bring together the most intelligent minds and intellectually resourceful people who view issues holistically and serve as incubators of ideas. They act as bridges between knowledge (i.e., academia) and institutions of power (Government and policy institutions). They explore the intellectual resources of people and communities to impart direction and shape to policies in a way that these work well with both the people and Governments. Most Think tanks emerged in the last century.
The recently released 2016 Global Go to Think Tank Index Report by the Lauder Institute of the University of Pennsylvania provides an insight into the working of major Think Tanks around the world. A total 2,543 university teachers, researchers and academics participated in the preparation of the Report. It is a database of nearly 6,856 Think Tanks.
What is a Think Tank?
Think tanks are public-policy research analysis and engagement organizations that generate policy-oriented research, analysis, and advice on domestic and international issues, thereby enabling policymakers and the public to make informed decisions about public policy.
Types of Think Tanks
Think Tanks could be 1- Autonomous and Independent, 2- Quasi Independent, 3- Government Affiliated, 3- University affiliated, 4- Politically affiliated, or, 5-Corporate affiliated (i.e., for profit).
How many Think Tanks?
There are 1,931 Think Tanks in North America (i.e., in three countries of United States, Canada and Mexico) of which 1,834 are in the US itself. Europe has 1,770. Close to 55% Think Tanks are in North America and Europe. 90.5% of Think Tanks were created since 1951. In the US, Think Tanks have doubled since 1980. About 400 Think Tanks are located in the Washington DC. More than half the Think Tanks are affiliated to universities.
Asia, Latin America, Africa, the Middle East, and North Africa continue to see an expansion in the number and type of think tanks established.
Economic Think Tanks
India Council for Research on International Economic Relations (ICRIER) is ranked 25th among the global Economic Think Tanks. Among Muslim-majority countries, Indonesia's Economic Research Institute for ASEAN and East Asia (ERIA) occupies 32nd rank. However it seems to be funded by ASEAN organization rather than the Indonesian government. Centre for Economics and Foreign Policy Studies (EDAM) from Turkey takes the 36th position in the list. Institute of Economic Growth (IEG) from India has 52nd position.
Scientific Think Tanks
Max Planck Institutes, Germany has been rated the topmost science and technology Think Tank in the list. The Energy and Resources Institute (TERI) in India takes the 15th slot. Telecom centres of Excellence (TCOE) has 24th position among the total 70 listed in the Index. Turkish Economic and Social Studies Foundation (TESEV) has 43rd position. No institute or centre from the Muslim countries is listed in the series of 70.
India's topmost Think Tanks are : Observer Research Foundation (ORF) funded by the Reliance India; Institute for Defense Studies and Analyses (IDSA); Delhi Policy Group (DPG) : Centre for Policy Research (CPR); Indian Council for Research in International Economic Relations (ICRIER); Gateway House: Indian Council on Global Relations; Center for Study of Science, Technology and Policy (CSTEP) located in Bengaluru; Development Alternatives (DA); Centre for the Study of Developing Societies (CSDS); Centre for Land Warfare Studies (CLAWS); Vivekananda Foundation funded by RSS; National Council of Applied Economic Research (NCAER), New Delhi; Institute of Peace and Conflict Studies (IPCS) ; Institute of Economic Growth; and Brookings India.
Top Ten Think Tanks in the Middle East and North Africa: 1. Center for Strategic Studies (CSS) (Jordan) 2. Al-Ahram Center for Political and Strategic Studies (ACPSS) (Egypt) 3. Institute for National Security Studies (INSS) (Israel) 4. Carnegie Middle East Center (Lebanon) 5. Al Jazeera Centre for Studies (AJCS) (Qatar) 6. Brookings Doha Center (Qatar) 7. Turkish Economic and Social Studies Foundation (TESEV) (Turkey) 8. Begin-Sadat Center for Strategic Studies (Israel) 9. Center for Economics and Foreign Policy Studies (EDAM) (Turkey) 10. Association for Liberal Thinking (ALT) (Turkey).
Of the 75 top-listed Think Tanks in the region, 14 are from Israel. 10 are from Egypt, 8 are in Turkey,
(For the complete report, see http://repository.upenn.edu/cgi/viewcontent.gi?article=1011andcontext=think_tanks)