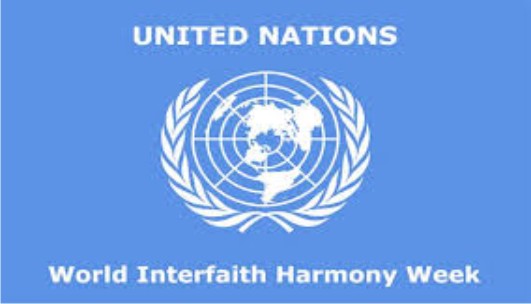 Pervasive violence. Devastating climate change. Religious and racial intolerance. Deadly epidemics. These themes threatening our world today were taken on by a panel of faith leaders, experts and high-level officials at a commemoration of an event during World Interfaith Harmony Week celebrated annually in early February at the United Nations. Entitled "The State of the World Today from a Religious and Spiritual Perspective," and held at a UN headquarters conference room, the event focused on faith leaders' solutions to the real life issues affecting peoples worldwide.
Two themes emerged: calling for putting words into action, and for oneness. These were presented in speeches and song.
An appropriate tone was set in his welcome by Gordon Tapper, President of the United African Congress, when introducing the main sponsorship of the Mission of the Republic of Ethiopia to the United Nations. Tapper acknowledging that the 2019 Nobel Peace Prize was awarded to the Prime Minister of Ethiopia, Abiy Ahmed Ali, for successful efforts to achieve peace and international cooperation in resolving the decades-long border conflict with neighboring Eritrea.
The event annually features presentations by faith leaders from Christian, Muslim, Jewish, Hindu and Buddhist traditions, as well as from spiritual and indigenous groups, and cultural performances. Past themes include "The Diaspora – A Force for Positive Change," "Tolerance, Reconciliation and Forgiveness" in honor of the late Nelson Mandela, "Interfaith Prayer, Healing, and Community Services in the Cause of Peace" and "The Path to a Culture of Peace – Our Common Humanity," all under the umbrella of the theme of "Building Bridges across Boundaries."
Conceived to promote a culture of peace and nonviolence, the World Interfaith Harmony Week (WIHW) was first proposed in 2010 at the United Nations by King Abdullah II of Jordan. United Nations General Assembly resolution (A/RES/65/5) declared the first week of February each year as World Interfaith Harmony Week, calling on governments, institutions and civil society to observe that week with various programs and initiatives to promote the aim of the WIHW objectives.