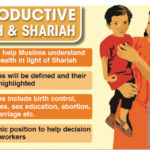 Jeddah: The General Secretariat of the Organization of Islamic Cooperation (OIC) is preparing a guide on reproductive health to be available to workers in this field in the Muslim world. It hopes the guide will contribute to the progress and family well-being of Muslims in member states.
The guide aims to control the terms and concepts used in this area at the international level, given the terms used in issues related to the Shariah, human rights, legal, and cultural aspects and the divergence of views and perspectives.
The General Secretariat is working to implement this vital project through a joint advisory committee for family, women and children affairs which OIC Secretary-General Iyad Madani has proposed. It will consist of the Directorate General of Cultural, Social and Family Affairs and the OIC Department of Legal Affairs, International Islamic Fiqh Academy (IIFA), Independent Permanent Human Rights Commission (IPHRC), and Islamic Organization for Education, Science and Cultural Organization (ISESCO). The OIC headquarters in Jeddah hosted the third session of the joint advisory committee on family, women and children affairs, where participants considered the subject of reproductive health in order to develop the general framework of this concept, the terminology and their importance from the Islamic perspective.
The terminology discussed by the participants included birth control, family planning, birth limitation, spacing of deliveries, legitimate contraceptives, sex education, freedom to choose a spouse, abortion, sexual diseases and health and its relationship to marriage, underage marriage, and other terms contained in the concept of reproductive health.
Those in charge of this project seek to have a unified Islamic position that helps workers, advocates, and decision-makers in the OIC member states and institutions in the field of reproductive health.
On the completion of the project, the organization expects to reach a unified position on the concept of reproductive health, and terminology, importance and vocabulary related to it. The recommendations will be produced in the form of a guide printed and distributed to the OIC organs and institutions, as well as posted on the OIC website.