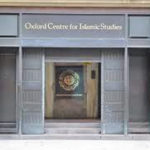 Rabat: The Oxford Centre for Islamic Studies (OCIS) hosted the 11th Forum of the British Muslim Youth Leadership, in Oxford city, Britain, last fortnight. The forum, which was attended by Director General of Islamic Educational, Scientific and Cultural Organization (ISESCO), Dr. Abdulaziz Othman Altwaijri, aimed at encouraging British Muslim youth to develop their abilities and to express their opinion on the issues affecting them as well as giving them the opportunity to employ their talents and potential in the development of society. In a speech to the forum, the ISESCO director general stressed the growing role of young people in addressing the issues in the community and promoting intercultural dialogue and coexistence among peoples.
Dr. Altwaijri also noted that the ISESCO has given a great deal of attention, in its Three-Year Work Plan (2016-2018), to the issues of young people, particularly in the fields of education, science, culture and communications.
The week-long forum was attended by ministers, politicians, parliamentarians, specialists in law and business, experts, academics, and representatives of non-governmental organizations and British media.