Russian-Muslim Billionaire Funds Digitizing of Jewish Manuscripts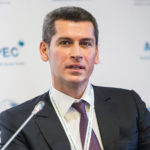 A Russian-Muslim billionaire is funding an Israeli project that will digitize Jewish manuscripts that were seized by the Soviet Union a century ago and are held in the Russian State Library. The Russian State Library and National Library of Israel recently announced their  joint effort to digitize more than 2,000 manuscripts that are part of so-called Günzburg Collection, amid the 100th anniversary of Russia's October Revolution. The project is funded by Russian oligarch, Ziyavudin Magomedov's Peri Foundation.
Magomedov, a 49-year-old, shipping tycoon, is the 58th economically-wealthiest person in Russia, with an estimated net worth of $1.5 billion. Through his foundation, the Russian billionaire has financed various Christian and Muslim heritage projects, and will now finance the conservation of Jewish relics. "I think it's important for the whole cultural world, for preservation," said Magomedov. The Russian State Library's Günzburg Collection, which was amassed by Jewish-Russian aristocrat, Baron David Günzburg in the early 20th century, is comprised of manuscripts covering a wide range of subjects including biblical commentary, Talmud, Kabbalah, philosophy, astronomy, medicine and magic. "The collection was supposed to come to the national library a century ago," said David Blumberg, chairman of the National Library of Israel. The Soviet revolution disrupted that matter.