The new House has 23 MPs of India-Pak-Bangladeshi Origin.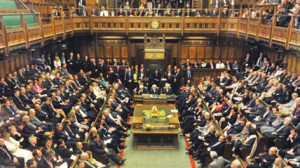 London: A record 13 Muslim MPs have been elected in one of the most unpredictable and extraordinary general elections in Britain. Eight of the Muslim MPs are women. Nine of the 13 belong to the Labour Party which will sit in Opposition, three have been elected on ticket from the Conservative Party which is forming the government and one represents the Scottish National Party (SNP).
This is the largest ever representation of Muslims in the British Parliament. Four of the nine Labour Muslim MPs have won for the first time, while five others have been reelected. Anas Sarwar in Glasgow (Scotland) was the only one who failed to get re-elected. He was swept away in the SNP wave. The election included the first Muslim Scottish National Party (SNP) MP, Tasmina Ahmed Sheikh. She was elected in a landslide by the nationalist party in Scotland as well as the first female Muslim Conservative MP, Nusrat Ghani.
Despite fielding 24 Muslim candidates all in unwinnable seats, the Liberal Democrats have yet to have a Muslim MP. One of the most surprising was mental health campaigner, Naz Shah winning Bradford West back for Labour with a majority of 11,420 against Respect party leader George Galloway who had won the seat in a landslide by-election in 2012. Galloway championed the Palestinian cause. On party numbers, Labour has nine Muslim MPs, the Tories three and the SNP one.
List of Muslim MPs:
Labour: Tulip Rizwana Siddiq (Hampstead and Kilburn); Rupa Huq (Ealing Central and Acton); Naz Shah (Bradford West); Imran Hussein (Bradford East); Shabana Mahmood (Ladywood-Birmingham); Rushanara Ali (Bethnal Green); Yasmin Qureshi (Bolton SE); Sadiq Khan (Tooting);
Conservative: Sajid Javid (Bomsgrove); Rehman Chisti (Gillingham); Nusrat Ghani (Wealden)
Scottish National Party: Tasmina Ahmed Sheikh (Ochil and South Perthshire)
"It is great news that there are more Muslim MPs elected than ever before. However, the House of Commons still does not reflect the diversity of the population," said Editor of The Muslim News, Ahmed J. Versi. He added that it was a welcome sign that more Muslim women have been elected this year, six Labour, one Conservative and one SNP.
Tulip Siddiq, the Labour winner at Hampstead and Kilburn is the niece of Bangladesh Prime Minister Shaikh Haseena Wajid and granddaughter of the country's founder and first President Shaikh Mujibur Rahman. Tory MP, Sajid Javid was a minister in the earlier Conservative cabinet of Prime Minister David Cameron. His father arrived from rural Pakistan in 1965 and was a bus conductor. A total of 191 members of the 660-member house are women i.e., 29%. Non-white MPs now make up more than 6% of the new parliament, up from 4.2% in 2010 "" a 56% increase.
A record number of 10 Indian-origin candidates including Keith Vaz (Labour-Leicester East), Valerie Vaz, Virendra Sharma (Labour-Ealing Sopthhall), Seema Malhotra, Priti Patel (Conservative-Witham) and Infosys co-founder Narayana Murthy's son-in-law Rishi Sunak (Conservative) are among the new members of the British Parliament. Other Indian-origin winners include Alok Sharma (Reading West), Shailesh Vara (Cambridgeshire NW), another junior minister who has been an MP since 2005. First-timers include Suella Fernandes (Fareham) for the Conservatives and a Labour novice Lisa Nandy (Wigan). The number of Indian and Pakistani origin MPs has now come to the same level i.e., 10. Three of the Muslim MPs are of Bangladeshi origin.