200 Maulana Azad Model English Medium Schools will be set up in the State; Rs. 20 Cr for Azad Bhavan; Waqf Training Centre to be set up in Bengaluru.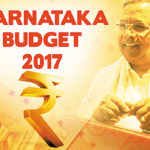 By A Staff Writer
Bengaluru: Raising the allocation for development of minorities in the State, Karnataka has allocated 1.21% of the total budget to the sector during the next fiscal year. Last year, it was merely 0.26%. The amount allocated is Rs. 2,750 crore for a host of schemes. Of these, Rs. 2,200 are meant for development programs.
200 Maulana Azad Schools
Chief Minister S. Siddaramaiah, who presented the budget on March 15, announced that the State Government will open 200 Maulana Azad Model Schools for Minorities in the State where English will be the medium of instructions and Urdu will be offered as the first language. These schools will be located in areas where Government Urdu Medium Schools were closed a few years ago as most Muslim children switched over to either English or Kannada mediums. It also provides Rs. 20 crore for Maulana Azad Bhavan in Bengaluru which will serve as a cultural centre for the minorities. It will have an auditorium with 2,000 seating capacity, Urdu Convention Hall and will also house all the offices pertaining to the Minorities Welfare Department. The location for the same will be identified soon. The budget has made allocation for 200 working women's hostel for minorities in Bengaluru and other major cities.
Another 20 Morarji Schools
The Government will also set up another 20 Minorities Morarji Desai Residential Schools (already 78 such schools exist in the state). Eleven of these schools will add pre-university sections too. Fifteen students' hostels will be set up in districts which are covered under the Multi-Sectoral Development Programme (MSDP) for districts with concentration of minorities. (Karnataka has three such districts, Gulbarga, Bidar and Yadgir).
Rs. 330 Cr. For KMDC
The Budget has allocated Rs. 330 crore for the Karnataka Minorities Development Corporation (KMDC). While the ongoing schemes will receive funds at the previous level, the farmers from the minority communities will be eligible for loans up to Rs. one lakh for farm machinery with 50% subsidy. Provision has been made for Rs. 40,000 loan for poultry, goat and dairy farms. Five hundred individuals from the minorities will be provided loans up to Rs. three lakh for purchase of cars for taxi operation.
The Chief Minister announced allocation of Rs. 800 crore for infrastructure development in areas with concentration of minorities. An Action Plan will be readied in this regard.
The minority students pursuing courses in Law will have their monthly allowance enhanced from Rs. 2,000 to Rs. 4,000.
A special allocation of Rs. 2 crore has been made for the development of Murgh Mallah Dargah in the Chikkaballapur district. Another Rs. 2 crore has been allocated for the development of Muslim Boys and Girls Orphanage on Ashoka Road, Mysuru.
Waqf Training Centre
A Waqf Training Centre will be set up in Bengaluru for training personnel to manage and document the papers related with 39,000 Waqf properties in the State.
Mr. Tanweer Sait, Minister for Primary, Secondary Education and Minority Welfare told a gathering at the 6th NGOs conference that Karnataka was the first state to allocate such huge funds for the welfare of minorities. He said the Union Budget had made Rs. 4,400 crore for the minority welfare for the entire country. Sait informed that the State Government will set up 176 educational complexes for minorities where education would be imparted from KG to PG.
Rs. 2.15 cr. For Urdu Academy
The Karnataka State Urdu Academy has received Rs. 2.15 crore for the year.
Around 75,000 youth from the minority community will be provided skill training under the Chief Minister's Skill Development Programme.
Other than allocations for Muslims and Christians, he has also earmarked Rs 10 lakh for Gurdwaras and Rs 5 crore for a cultural centre "to protect the culture and tradition of Sikh community" at Bidar on the occasion of the 350th birth anniversary of Guru Gobind Singh.