By Pervez Bari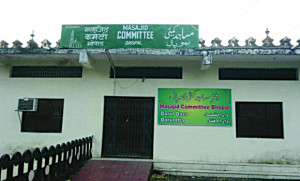 Bhopal:In a significant judgment, a bench of three judges of the Supreme Court of India has overruled a high court order restraining issuance of 'fatwa' by Dar Al-Qaza and Dar Al-Ifta in Bhopal.
The judgment is bound to have a far reaching effect as it would deter the Indian judiciary at various levels from interfering in the religious matters of Muslims. The order is expected to give relief to Muslims.
In an earlier judgment, in the case of Vishwa Lochan Madan, the Supreme Court had held: "In our opinion, one may not object to issuance of fatwa on a religious issue or any other issue so long as it does not infringe upon the rights of individuals guaranteed under the law."
The Supreme Court said the high court judgment shall be treated as substituted by the above law laid down by it.
The three-member bench comprised former Chief Justice M. Lodha, Justice Kurian Joseph and Justice Rohinton Fali Nariman.
"A fatwa is an opinion, only an expert is expected to give. It is not a decree, nor binding on the court or the State or the individual. It is not sanctioned under our constitutional scheme. But this does not mean that existence of Dar Al-Qaza or for that matter practice of issuing fatwas are themselves illegal," the premier court clarified.
The judgment said it is informal justice delivery system with an objective of bringing about amicable settlement between the parties. It is within the discretion of the persons concerned either to accept, ignore, or reject it. However, as the fatwa gets strength from the religion; it causes serious psychological impact on the person intending not to abide by that.
It may be recalled here that one Mohammad Zahir Khan Koti, a resident of Jabalpur, in 2009 had filed a PIL in the MP High Court alleging that Dar Al-Qaza and Dar Al-Ifta are indulging in "the illegal activities of declaring 'Talaq'. He had prayed that these two Islamic institutions be declared illegal and unconstitutional and be restrained from adjudicating matrimonial disputes."
The high court in its order dated August 14, 2012, disposing off the PIL writ petition approved the role of conciliation and arbitration being performed by Dar Al-Qaza when invited to do so by both the warring parties. However, certain part of the judgment though not forming part of the operating order seemed to imply that Dar Al-Ifta shall not render any fatwa and that now stands clarified/substituted by the Supreme Court in the Appeal filed by the Masajid Committee, Bhopal.