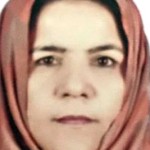 Miss Aneesa Rasool, former juvenile court judge and Women Judges Association's head in Afghanistan, was nominated to the 9-member bench and is hoping to become first Afghan female judge.
The declaration for her name to Supreme Court Judge was delayed because of Islamic conservatives' criticism previous month, though the authorities have taken the decision to add her name in nomination.
The Afghan President Ghani announced her name during the meeting of women's rights activists and diplomats on June 30, while Aneesa's nomination was still waiting for parliament's endorsement.
He added, "Appointing a woman to the Supreme Court does not alter the judicial system. We do have full support of the Ulema for it,"
Nevertheless, Islamic scholars in the country have showed their rage for Ghani's moves as according to them, this move goes totally against traditions.