Habeeb Wali Muhammad Passes Away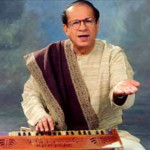 Noted Pakistani ghazal singer Habeeb Wali Muhammad died in a Los Angeles hospital on September 5 after prolonged illness and surgeries. He passed away two days after his 93rd birthday.
Habeeb was immensely popular among ghazal aficionados in the Indian subcontinent. He was born in a Memon family in Rangoon (now Yangon) in Burma on September 3, 1921. He later shifted to Mumbai and pursued business, a family occupation. His family, Tabani, an industrial house has large business holdings in Pakistan.
During his childhood Habib often listened to Qawwali music. But due to economic reasons, he gave priority to academics. He received his MBA from Syracuse University, New York in 1947, and then lived in Mumbai for about 10 years before moving to Pakistan. His brother Ashraf W. Tabani was governor of the province of Sindh around 1988. His rendition of Bahadur Shah Zafar's ghazals na kisi ki ankh ka noor hoon, and Lagta nahin hai jee mera ujde dayar mein, became great hits among Hindi and Urdu listeners. Actress Meena Kumari who was associated with Radio Ceylon in her early career was a great fan of him and often played his ghazals which boosted his popularity.
Ten years after the Partition, Habib's family migrated to Pakistan and set up their Shalimar Silk Mills and other businesses in Karachi. Due to active business career, he did not pursue his singing career aggressively. After 1970s, he and his family settled down in Los Angeles. Both of his sons, Rizwan and Nadeem are ghazal performers and often stage performances in the United States.
Died: Marwari language writer and activist Abdul Jabbar Khan died in Jodhpur on September 14. Khan worked with the Rajasthan Government's Department of Public Instructions as schools coordinator and retired in 2009. He was associated with the Marwar Muslim Education and Welfare Society's group of Institutions in Jodhpur for the last five years. He was associated with movement for recognition of the Marwari language spoken in Marwar region (Jodhpur being the largest city of the region). He was 65.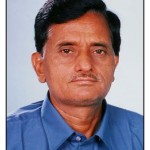 Died: Qari Hafiz Muhammad Qasim Bhopali, former imam of the Periamet Mosque in Chennai died at Bhopal on September 13. He was 57. A Qari (reciter of the Quran) of international repute, he led the prayers in Periamet Mosque for close to three decades. He twice represented India in Quranic recitation contests at Makkah and Malaysia. He was a graduate from Madrassa Jamia Islamia Arabia, Bhopal. He leaves behind his wife and three sons. His Qiraat was recorded by Attibiyan of the Islamic Foundation Trust, Chennai which were marketed later. His Jumaa sermons were highly informative, progressive and inspiring.