Azim Premji,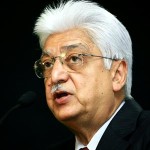 Chief of Wipro Group attended the convention by an RSS affiliate Rashtriya Seva Bharathi involved in community service on April 5 in New Delhi. Others present were Zee TV's Subhash Chopra and G. M. Rao of GMR Group. Premji, industrialist and philanthropist said he was not there to endorse the RSS ideology but wanted everyone to recognize India's plural character. He said he was invited by RSS chief Mohan Bhagwat and appreciated the social services rendered by the Sangh and its affiliates. He advised the RSS to expand its services to serve all sections of the population. He asked the RSS workers to consider the diversity as a strength rather than homogeneity. He said he considered it an honour to be invited to the convention. Detailing the work done by his foundation and university – both named after him – Premji stressed on the need to improve governance, weed out corruption and ensure safety for children, women and disadvantaged sections. Terming government investment in education – 2.8% of GDP – to be "woefully inadequate", he said it had reached 3.5% in most developing countries and 5%-6% in the developed world. Higher expenditure, he said, needed political will and prioritization.
Acquitted: Shahid Badar Falahi, President of the now banned Students Islamic Movement of India, was acquitted by a court in Delhi on March 26. Falahi was arrested by the Special Cell of the Delhi Police on May 19, 2001 for vitiating communal atmosphere by sticking posters with content that amounted to injecting communal poison. The Prosecution could not prove the charges during the 14-year trial. Judge Sanjay Agarwal said there was no substance in the charges leveled by the Delhi police against Falahi. His case was pleaded by advocate I. L. Kapur. Falahi emerging from the detention said the judgment was a slap on the face of the Government which tried to prosecute under fictitious charges.
Hall Named After Dr. Mumtaz: The Haldia Group of Institutions near Kolkata named its Seminar Hall after Dr. Mumtaz Ahmed Khan, the founder and chairman of the Al-Ameen Educational Society, Bengaluru. In a function held in honour of Dr. Mumtaz on March 23, Mr. Lakshman Seth, chairman of the Haldia Group of Institutions dedicated the Seminar Hall to the memory of Dr. Mumtaz. The Hall measures 180 ft. by 90 ft. He commended the service of Dr. Mumtaz in promoting education among the masses by setting up as many as 180 institutions. A citation was presented to Dr. Mumtaz on the occasion. Mr. Abdus Subhan Shariff, hony. Secretary was also present at the occasion in Haldia, a town near Kolkata.
Sahar Nowrouzzadeh, the National Security Council Director for Iran for US President Obama is said to have worked as a lobbyist for Iran. Breitbart online magazine informed that Sahar worked for pro-Iran lobby group National Iranian-American Council (NIAC) till 2005 and became an analyst for the Department of Defense in 2005 and graduated up to National Security Council. Critics have alleged that NIAC is a lobby for the current Iranian Government (Note that the US media dubs it Iranian dictatorship) under Ayatollah Khamenei. The Breibart report is seen as a stratagem by pro-Israeli media to tarnish and torpedo the recent P5+1 Nuclear deal with Iran.
Mass marriages Proposed: Sheriff Foundation has invited applications for those who would like to avail of the mass marriage facility. Foundation has invited those parents from Bengaluru and surrounding areas who have already engaged their sons or daughters and may be needing monetary assistance for their marriage. The Foundation would gift necessary items for the brides and arrange the lunch for relatives of such couples. Contact: Bazm e Niswan 080-22860023, Humane touch (Mehrunnisa) 99025-27244, Anjuman Khuddamul Muslimeen 080-25596200.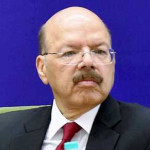 Nasim Zaidi was elevated to the post of Chief Election Commissioner of India in the third week of April after being Election Commissioner for two years. He is retired IAS officer of the Uttar Pradesh cadre from 1976 batch. He has Masters degree in Public Administration from Harvard University and PG diploma in Business Finance from Indian Institute of Finance and hold doctorate in bio-Chemistry. He was Director General of Civil Aviation and retired as Secretary to the Government of Indian in the Ministery of Civil Aviation in July 2012. He will hold the CEC post till July 2017.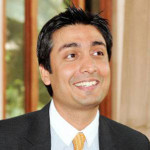 Rishad Premji, son of Wipro chairman Azim Hashem Premji was appointed to the Board of the Directors of the company. He will join on May 1. He is an alumnus of Harvard Business School and was so far Chief Strategy Officer at Wipro. He played a critical role in setting up Wipro Ventures, a $100 million fund focused on investing in new age startups building cutting-edge technologies. Rishad joined Wipro in 2007. He earlier worked with Bain and Company for two years in the US and also worked for GE Capital for four years. He is elder among the two sons of Azim Premji, the younger one being Tariq.
Jamaat opts for Leadership of Old Guard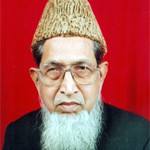 Umri Elected President for third term: Maulana Jalaluddin Umri was elected Ameer (President) of the Jamaat e Islami Hind for the third term at its Majlis e Numaindagan (Representatives Council) meeting held in the first week of April. In the election held for the Ameer's post and the Shura (Consultative Committee), Maulana was voted to remain the President for the next four years. 79-year old Umri hails from Tamil Nadu and has been an Islamic writer in Urdu. Of the two most important persons who remained in the fray for the post, Umri received 70 votes and Saadathullah Hussainy, former student body SIO President, 65 votes. (In Jamaat, there is no system for one putting himself as a candidate, the members nominate the persons of their choice as candidate, hence the terms rivals, contenders are non-existent). The electoral college of Council has 144 members, 22 among them being women. Umri belongs to the old school of thought following the ideology propounded by Jamaat founder Maulana Abul Ala Moudoodi which demands radical changes in an India which is emerging as an economic power. Notwithstanding its democratic structure and pan-Indian network, the Jamaat has stuck to the old pattern of Quran, Hadith and Sharia being the fountainhead of all guidance. Its corpus of literature barely reflects any new stand of renaissance thinking. It is to be seen if the new term for Maulana Umri would leads to any changes in its style of functioning