IS beheads Archaeologist Khaled Al-Assad: The Islamic State or DAESH (as it is acronymed in Arabic) killed noted archaeologist, Khaled Al Assad, 82, and hung his body on a pole. Assad had worked as head of antiquities in the historic city of Palmyra in Syria harbouring monuments of Greco-Roman era. He was held in captivity by IS for a month and was killed for refusing to lead the IS terrorists to the archaeological treasures of Palmyrah. IS announced that he was executed for refusing to cooperate with the IS and for "managing the idols of Palmyrah".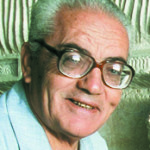 Safdar Nagori, former general secretary of the banned Students Islamic Movement (SIMI) has been granted bail by the Patiala House Court on August 3, according to Gulzar Azmi who has taken up the case on behalf of the legal aid committee of the Jamiatul Ulema Hind, Maharashtra. Chief Metropolitan Magistrate Sanjay Khanak Puri ordered his release on a surety of Rs. 20,000 asking him not to tamper with any evidences against him. His defence counsel Irshad Haneef who pleaded his case, said the evidences so far do not establish his involvement in any illegal activity and being member of the SIMI prior to its ban does not constitute a crime.
Syed Usman Taqui of Mysuru who secured his engineering from PA College of Engineering in Mangaluru, has been selected for the two-year Erasmus Mundus scholarship sponsored by European Commission for pursuing Master's programme in membrane engineering. He is one among 15 students selected for this scholarship from all over the world. The total scholarship award to Syed is 48,000 Euros (Rs. 34 lakh) for a period of two academic years.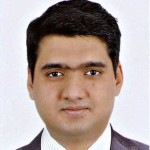 Manbir Kaur, 15, a Sikh girl has topped the matriculation examination in Pakistan's province of Punjab. She is the daughter of Giani Prem Singh, the head granthi of Gurdwara Sri Nankana Sahib. She scored 1,035 marks out of 1,100 to emerge at the top. She was a student of Shri Guru Nanak Devji High School at Nankana Sahib, the birthplace of founder of the Sikhism Baba Guru Nanak. Her achievement has been hailed all across Pakistan where Sikhs constitute about 1% of the population. She has now enrolled in a pre-medical course.
The head granthi said that Manbir, an Amritdhari (baptised) Sikh, performs 'kirtan sewa (sings hymns)' at Gurdwara Nankana Sahib along with other jathas (groups). Pakistan's Gurdwara Prabandhak Committee honoured her with a Siropa (robe of honour) after the results were announced.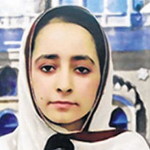 Died: Mufti Basheer Ahmed Farooqui, the peshimam of the Dargah Hazrat Bal Mosque passed away on August 4 after a heart attack at his residence. He was a member of the State Waqf Board. Governor N. N. Vohra, Chief Minister Mufti Sayeed condoled the death of the imam. His funeral at the Glass Bagh was attended by thousands of the mourners.
Mysuru: Haseena Banu, a B.Com final student from Banumiah's College here has been selected for a two semester tenure in the University of Missouri in the United States in 2015-16. She has been selected under Global Undergraduate Exchange Programme sponsored by the Bureau of the Educational and Cultural Affairs of the US Department of State. She will study English in the first semester while the second semester will be devoted for study of Business Management. Haseena had completed the English Acces Microscholarship Program of the US Consulate, Chennai while she was a student during 2010-12 at the Hilal School run by the Hilal Welfare Trust in Ghousia Nagar. She is one among the four such students selected by the Chennai consulate in India. She arrived in the University on August 17.