Obama Nominates First Muslim as Federal Judge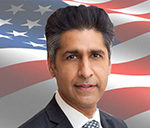 US President Barack Obama made history recently by nominating the first Muslim to the federal judiciary, Abid Qureshi. The nomination carries a symbolic value: It lands in the midst of a chaotic presidential campaign in which GOP presidential nominee, Donald Trump has said that a Muslim federal judge wouldn't treat him fairly because of his calls for banning Muslims from entering the country. Trump made similarly bigoted charges that a Latino federal judge would be biased against him because he has advocated for building a wall along the U.S.-Mexico border.
Muslim advocates hailed Qureshi's nomination. "I commend President Obama for taking this important step in continuing to pick the best and brightest from every community to serve as part of our nation's judiciary," said Farhana Khera, executive director of Muslim Advocates, a legal advocacy organization. "A judiciary that reflects the rich diversity of our nation helps ensure the fair and just administration of the law, and it is vital for American Muslims to be included. Mr. Qureshi's profound commitment to the rule of law and justice for people of all backgrounds makes him an exceptional nominee."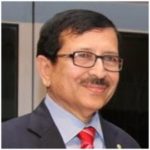 Jamia Hamdard VC: Dr. Syed Ehtesham Hasnain has been appointed the vice chancellor of the Jamia Hamdard, Delhi on September 3. He was earlier vice chancellor of Hyderabad University and was also a visiting professor of KUSUMA School of Biological Science at IIT, Delhi. He had been Director of DNA Fingerprinting and Diagnostics (CDFD), Hyderabad and has also taught at Delhi University for several years. He will hold office for five years or till the age of retirement, whichever comes earlier.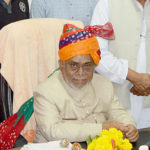 Maulana Azad University, Jodhpur, Akhtarul Wasey is New VC
Jodhpur: Prof. Akhtarul Wasey, who retired as the Professor at the Zakir Hussain Institute of Islamic Studies at Jamia Millia Islamia has been appointed the Vice Chancellor of the Maulana Azad University here. He assumed charge on September 19. He was earlier the Commissioner for Linguistic Minorities which has its headquarters at Allahabad.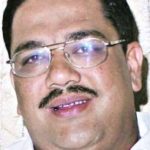 KMDC Chairman
Minister Assumes Charge, Bengaluru:
Minister for Primary and Secondary Education and Minority Welfare, Tanveer Sait took charge as the Chairman of the Karnataka Minorities Development Corporation on Sept. 19. Sait has called for the meeting of Board of Directors on 6thOctober. He said the Corporation is preparing a Vision Document for Minorities in the State.
(By A Staff Writer)
Mohd Miraj Maniyar
First from the Community to enter MBBS Course
Sikar: Mohammed Miraj Maniyar will be the first MBBS doctor in the Maniyar Muslim community. He secured 989th rank in the recently held NEET admission test held for MBBS. He will be taking admission in the JLN Medical College of Ajmer.
He is son of Islamuddin and Mumtaz Begum, both bangle-makers. They barely earn Rs 100 a day. They had studied only up to 5th standard. Nearly 30,000 Muslims of Sikar belong to the OBC category. Not even a single child in the family had so far reached 10th standard. According to Miraj, he used to study five to six hours for getting through NEET, the newly introduced all-India entrance test for admission into MBBS course. Rest of the time, he would assist parents in carrying out their business.
Miraj had scored 94.6 per cent marks in the 12th standard CBSE examination. He said he was offered a seat in Chennai in the first round of counseling for selection after the results were out, but he waited for the second round and opted for the college in Ajmer. (Translated from Dainik Bhasker)