Freed Indian Catholic Priest to Receive Mother Teresa Award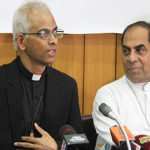 An Indian Catholic priest who arrived home recently after being freed from 18 months of captivity in Yemen has been named as this year's recipient of the Mother Teresa Award for Social Justice. Salesian Father, Thomas Uzhunnalil, will receive the award from the Harmony Foundation, a Mumbai-based group. Abraham Mathai, founder of the group, said that the priest had been chosen as his life exemplifies the theme of this year's awards. "Compassion Beyond Borders "" a compassionate response to the refugee crisis," is the theme this year, Mathai said. Father Uzhunnalil was released on Sept. 28 after 18 months of captivity in Yemen, where a civil war between government forces and Houthi rebels has killed a vast number of people since 2015, according to the U.N. Suspected Islamist terrorists kidnapped the priest in March 2016 during an attack on a home for the elderly, operated by Missionaries of Charity nuns in Aden. The militants gunned down 16 people, including four Catholic nuns. The priest served as chaplain at the home.
Father Uzhunnalil "had the option of leaving Yemen in 2015, but he chose to stay and provide humanitarian aid in the midst of such terror," Mathai said. The award recognizes his "dedication and commitment towards working in a place of great danger where his colleagues were murdered in cold blood," Mathai said.
The Mother Teresa Memorial Awards for Social Justice was introduced in 2005.
Kashmiri Photographer Brings Laurels to the Valley
Srinagar:  Twenty-three-year old Sharafat Ali, a photojournalist from Srinagar, has brought laurels to the Valley by winning the prestigious Ian Parry Scholarship award for his work. Ali started taking pictures in 2013 and was later mentored by Showkat Nanda, a documentary photographer from Kashmir. Ali won the award for his photo essay, "Who am I "" Uncertain Identity". Sharafat's work deals with conflict, politics, faith and daily life in Kashmir.  
Ali gives all the credit to his mentor Nanda who trained him as a professional photographer. "A few years ago, there was nothing extraordinary about my photography until I met him and became his lifelong disciple. His mentorship completely transformed me and exposed me to a completely different world of photography," he says. Ali plans to tell some of the most important stories from Kashmir. He plans to document Kashmir from the perspective of someone who has lived through the conflict there. "I don't want to cover anything violent because that has been done extensively. I feel that the other aspects of Kashmir have remained undiscovered", he says. So, he plans to highlight the "personal side of Kashmiri life", including "how courageously people have been living their lives amid a deep sense of fear, threat and identity crisis", he says. Ali is currently studying Visual Documentary Photography and wishes to make a career in photojournalism and documentary photography.
Ian Parry was a photojournalist who died while on assignment for The Sunday Times during the Romanian revolution in 1989. He was just 24 years of age. Aidan Sullivan, then pictures editor, and Ian's friends and family created the Ian Parry Scholarship in order to build something positive from such a tragic death. Each year, the foundation holds an international photographic competition for young photographers who are either attending a full-time photographic course or are under 24 years of age.
(Extracted from twocircles.net)
Syrian Teen in UK gets Record GCSE Results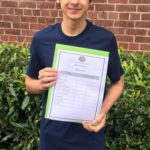 A schoolboy who left war-torn Syria for the UK is celebrating after receiving some of the best GCSE grades in his school. Hamza Jouma joined Birkenhead Park School in the UK two years ago from Romania, where he lived for four years after his family were forced to flee from Syria. The 16-year-old got some of the best grades in his class""especially in English where he gained a 7 grade, despite English being his third language. Hamza and his family left Syria when he was ten and he's thrilled with his results as he wants to become a doctor in the future. Hamza said: "We came to England two years ago because my father thought our educational opportunities would be better over here. "I can't believe I got a 7 in English, I'm really proud of that. "I'm now going to go to Birkenhead Sixth Form and study physics, biology, chemistry and maths, because I want to become a doctor like my dad."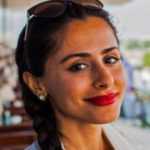 Maryam al-Subaiey, 31, a Qatari woman became the first female jockey to enter a horse racing event this year when she ended up eleventh among the 14 runners. A businesswoman, Maryam first took part in the Qatar's pastoral Racing and Equestrian Club, a green oasis on the western fringes of the capital Dohar. Her ranking was not important in the event. What was important was that a woman competed in the event.
Ajmer Dargah Committee
Ajmer: The management committee of the Khwaja Moinuddin Chishti Dargah has reelected Sheikh Aleem of Indore and Syeed Mohammed as President and Vice President of the Committee. The 9-member committee which met on October 9 elected them for one year. Of the nine members of the Committee, seven will complete their five-year term in April 2018. These are Sheikh Aleem, Javed Parekh, Wahaaj Chaudhury, Nayyar Mian, Asrar Ahmed Khan, Peer Wadood Ashraf and Moinuddin Chishti. Two other members, namely Obaidulla Sharief and Syeed Mohammad will complete their term in June 2018. After this, the Union Government will constitute a new management committee.