Hamdard Scholarships
New Delhi: Hamdard Education Society has invited applications from students who have passed SSLC (10th std) or PUC (12th std) with 80% marks this year and enrolled themselves for further studies in Science, Engineering, Medicine, Economics, Social Sciences, Commerce. The students should be studying in Government recognized institutions affiliated to recognized universities for the 2015-16. The application forms can be downloaded from www.hamdardeducationsociety.org.in or www.hamdardstudycircle.in or www.hamdardcoachingcentre.in. The applications should reach the Secretary, Hamdard Education Society, Taleemabad, Sangam Vihar, New Delhi-110062 by September 30, 2015. These should be accompanied by marks card, bona fide certificates from institutions, monthly income certificate etc.
Home for the Aged in Bengaluru
Bengaluru: Rayyan Educational Society will set up a home for the old aged "Buzurgon ka Ghar" near the Electronic City (in the eastern outskirts) on a 5,000 sq. feet area. The foundation stone would be laid in September. It will accommodate 150 to 200 inmates and would have a mosque, library, maktab etc. The construction will be completed in two years, said President of the Society, Hyder Ali Khan. It will also provide accommodation for students visiting the city for competitive civil service exams, CET and COMED-K exam.
Abu Dhabi-based retail major Lulu owned by an Indian businessman has entered into a £110 million pound agreement with a London developer to build a bespoke 5-star hotel at the iconic Great Scotland Yard, the original headquarters of Metropolitan Police in the British capital. Lulu Group International in partnership with Galliard Homes will build the 92,000 sq ft 5-star hotel within a magnificent refurbished Edwardian building at the Great Scotland Yard. This is the second investment by Yusuffali MA, the managing director of LULU Group International, in London. Last year he invested in East India Company. The hotel would be commissioned in 2017 and will employ 250 full-time workers.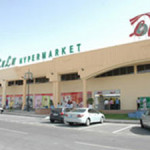 New Delhi: Around 89,000 students were enrolled in the Distance Education course of the Hyderabad based Maulana Azad National Urdu University (MANUU) between 1998 (the year of founding) and 2014, according to statistics provided by the Human Resources Development Ministry. MANUU is a Central university and is fully funded by the Union Government. The Kanshiram Urdu, Arabic and Persian University in Lucknow received a catch-up grant of Rs. 2.50 crore from the Centre in 2012-13. Minister's reply to a question in Rajya Sabha stated that 1,301 students graduated out of the MANUU during 2012-13 and 1164 during 2013-14.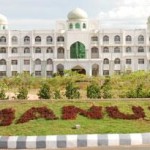 Story Telling Workshop
Kottivakkam: A Storytelling Workshop-Level 1 was held at Al Qamar Academy International School, Kottivakkam, Chennai, on August 1, 2015. Muslim teachers, mothers, social workers and professionals participated. The workshop was conducted by Smart English Academy which runs courses and workshops, to enhance English Language and Interpersonal skills. The primary aim is to address the needs of the Muslim community, in terms of international quality training for teachers, students, professionals and homemakers. Courses and workshops offered range from Interpersonal skills, Communication skills, to Spoken English, Business English etc. Have you ever howled like a wolf, roared like a lion, acted like a clown or pretended to be an angry little boy while narrating a story? Women who signed up for Smart English Academy's Storytelling Workshop were in for a surprise when, instead of the expected lecture or presentation, they found themselves indulging in action and drama while narrating and enacting a story. For more information call 7358284074 or mail to [email protected].