CBSE Exam in Govt Schools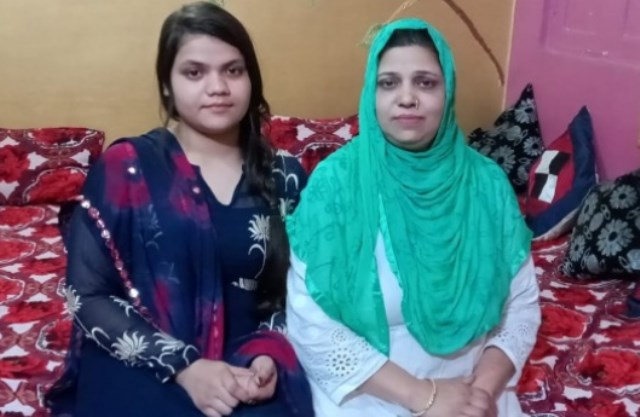 New Delhi: Proving her mettle that she is second to none when it comes to studies, Sana, a girl from Urdu medium school of Old Delhi has emerged as a topper in 12th grade CBSE Delhi government schools exams. Sana scored 97.6 per cent marks in the Board examination and she is the fourth of her sisters to complete education from the same school. She is student of Sarvodaya Kanya Vidyalaya No. 2, Jama Masjid in Old Delhi. Hailing from an average family Sana managed to score high in her studies. She also had topped the exam by scoring 89% in 10th grade.Two years ago, Sana's elder sister, Umra, had topped the school in her 12th grade CBSE examinations. Her youngest and fifth sister is also studying in 9th grade in the same school.
The 17-year-old Sana is the daughter of a cook at Matia Mahal's famed Al Jawahar restaurant. Her father and mother, a housewife, both stopped studying after 8th standard. And these four sisters are the first ones in the family to have completed 12th grade.She wants to pursue graduation from St. Stephen's College and become an IAS officer.Delhi Education Minister, Manish Sisodia spoke to Sana and two other toppers of the state's government schools, which outperformed the national as well as city pass percentage.
Gyan Kaur with 97 per cent marks was the second topper. She is from SKV, Ramesh Nagar.The third position was shared by two students. Nikita Dhaiyaand Naman Gupta. Under the AAP Government, the Government schools in Delhi have shown tremendous improvement in standards of coaching due to enhancement of infrastructure and strict monitoring of academic standards.