Muslim youth have to understand that the competition requires them to achieve excellence in the field they choose.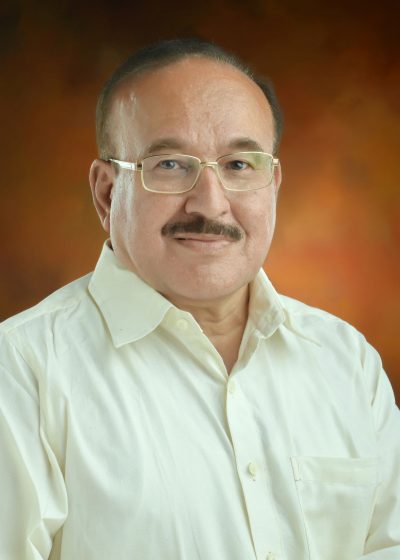 By
Moin Qazi
We need to assume responsibility for both our worldly and other worldly lives.
Muslim Indians constitute over 14% of the country's population or roughly 172 million people. Muslims have considered India as their home for more than a millennium and they have become so seamlessly integrated into its social mainstream that their culture and tradition has got subsumed into the national fabric. But the tragedy is that Muslims are so marginalised that their presence in important public spheres is almost invisible. Most of them are poor, semiliterate and driven into ghettos. On almost every measure of success they lag far behind.
The mood among India's Muslims is despondent and they see their position being undermined steadily in their own country. So, what should be the agenda for Muslims? There have been multiple approaches on multiple fronts economic, social and educational but the success has not been noteworthy. This is not to undermine the significance of political instruments which have an important role to play. But, as experience suggests, the political route has many limitations. While political leaders may continue to work for Muslim rights, Muslim institutions need to focus on certain fundamental issues that can bring speedier and more reliable gains on the economic front. This is a more stable route to the larger empowerment of  Muslims.
The burgeoning private sector, that is a fruit of globalisation, is built on a system of meritocracy where discrimination is largely absent and talent is respected. While the vast majority of Muslims who don't have access to quality education may continue to be deprived of this new prosperity, others who are both talented and fortunate  to get good  education have a fairly assured route to achieve their life goals.
Most Muslims will continue to draw their sustenance from the informal sector. The huge numbers of informal workers have still no formal training opportunities. Traditional craftsmanship is losing value and the market offers poor compensation to artisans for their skills and artistry. The gap between skill training and employment has widened, leading to a situation where many youth are unable to find the employment that they are aspiring for and many employers are unable to find workers who are appropriately trained for the job.
The feedback from corporate India shows that 65-75 per cent of the 15 million Indian youth who enter the workforce each year are not job-ready or suitably employable. The vocational training system in the Muslim community needs to be realigned to the emerging reality. Imparting more relevant skill sets makes families self-sustaining.
It is also important to ensure that specific skills are not scaled across multiple areas in the same region as this saturates the market with limited opportunities for those who are trained. This is specifically true of dense Muslim localities where competition, rather than collaboration, is ruining the community economically. If everyone is trained in becoming an auto-mechanic, there will be too many auto-mechanics and not enough jobs.
There are several ways in which the backwardness of the community can be addressed.   Political and social scientists will have to document facts and figures to advance this agenda. Since the Constitution and the courts have ruled out religion as a criterion for assessing backwardness, minority groups may find it difficult to get the benefits of affirmative action. Experts do argue that social backwardness is a fluid and evolving category with caste as just one of the markers of discrimination. Gender, culture, economic conditions, educational backwardness and official policies among other factors can influence social conditions and become the cause of deprivation and social backwardness. We are seeing this transformation at a much more exponential pace than our Constitution makers may have visualised. This understanding and legislative recognition alone can enable newer groups to get the benefits of affirmative action through social reengineering. Muslims can become eligible for at least some forms of reservation among new "backward" groups.
It is thus clear that while collective efforts will have to continue, Muslim youth have to understand that the competition requires them to achieve excellence in the field they choose. Sadly, both political and religious leaders have appropriated the responsibility for collective moral and economic salvation, freeing individuals of personal accountability. We need to abandon this trend of seeking salvation in herds and assume responsibility for both our worldly and otherworldly lives; this is the distilled essence of not just our collective economic and political wisdom but also of our scriptures.
(Moin Qazi holds PhDs in Development Economics and English. He has a rare blend of strong grassroot as well as institutional level experiences in the development and finance sectors spanning   four decades.
He served as Member of National Committee on Financial Inclusion at NITI Aayog. He was a Visiting Fellow at the University of Manchester.
He received UNESCO World Politics Essay Gold Medal, Dr Babasaheb Ambedkar Gold Medal from Dalit Sahitya Academy and Rotary International's Vocational Excellence Award. He writes regularly for mainstream publications and has authored several books.
His father Justice M M Qazi was a senior judge of Bombay High Court and his grandfather Kazi Syed Karimuddin was member of the Constituent Assembly of India.)
Moin Qazi can be contacted on [email protected]