Amanath Bank's merger with Canara Bank
By A Staff Writer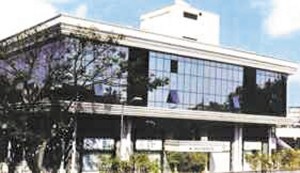 Bangalore: The Karnataka High Court has asked the Amanath Cooperative Bank to take a final decision on its merger with the Canara Bank by January 31.
During the hearing of a batch of petitions on various issues relating to the bank, which is facing a serious financial crisis, an interim order was passed by Justice A. S. Bopanna on December 21.
The court was informed that in case the ongoing audit and due diligence of the accounts of Amanath Bank yields positive results, the merger process by Canara Bank could be completed by February 15, 2014.
The audit by Canara Bank is expected to be completed by December 31 and a draft report ready by January 13. The draft report will have to be placed before the general body of Amanath Bank and the Board of Directors of Canara Bank for consideration.
The Registrar of Cooperative Societies will have to consider the interest of a large number of depositors before giving an opinion on the merger, noted the court. The Registrar, the Reserve Bank of India, Canara Bank and Amanath Bank management have been directed by the court to take a final decision by January 31. The petitions will be heard again by the court on February 3, to know the outcome of the merger process.
It may be recalled that the RBI imposed strict moratorium on transaction by Amanath Cooperative Bank following mounting NPAs and defaulting on loan repayment by several elite Muslim families of Bangalore. The restriction on withdrawal of more than Rs. 1,000 has adversely affected the Bank's functioning. The Bank Management decided to merge the bank with the Canara Bank.