Vacant Wakf Land has been Identified for the Purpose.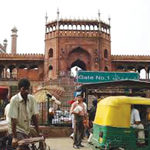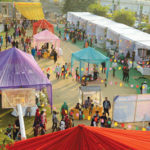 New Delhi: This project will be part of the 70 schools which the Delhi Government wants to construct. The Waqf Board identified five such Waqf properties where these schools could be located in the minority dominated areas. The largest such vacant property is in Kamra Bangash under the Chandini Chowk area where the previous BJP Government had laid the foundation for a school but the project could not progress. The foundation stone for the same was later Mr. L. K. Advani, then Deputy Prime Minister of India.
The other such sites include the land lying under the Fatehpuri School, Tikona Park in Basti Hazrat Nizamuddin, and the graveyard adjacent to the Indraprastha Millennium Park. According to Mr. Amanatullah Khan, the Delhi Waqf Board Chairman, the schools would be constructed by the Delhi Government and the administration will be handled by the Board. The decision of the Delhi Government has been welcomed by several Muslim NGOs.