For the first time in Vaniyambadi, a mosque opened its doors to people from different faiths as a step towards building peace and harmony.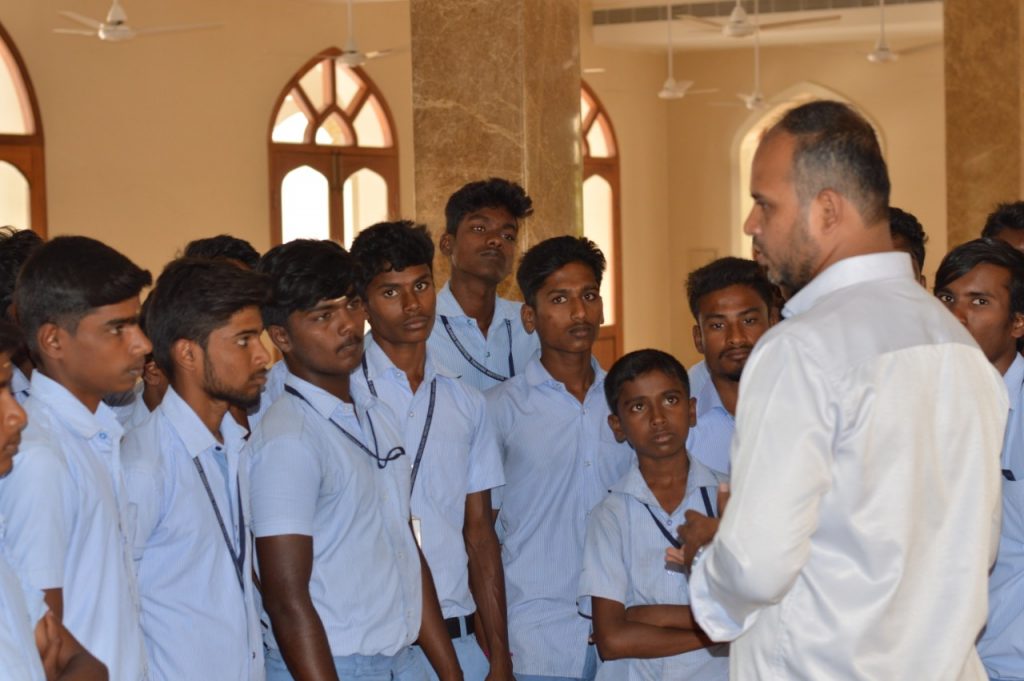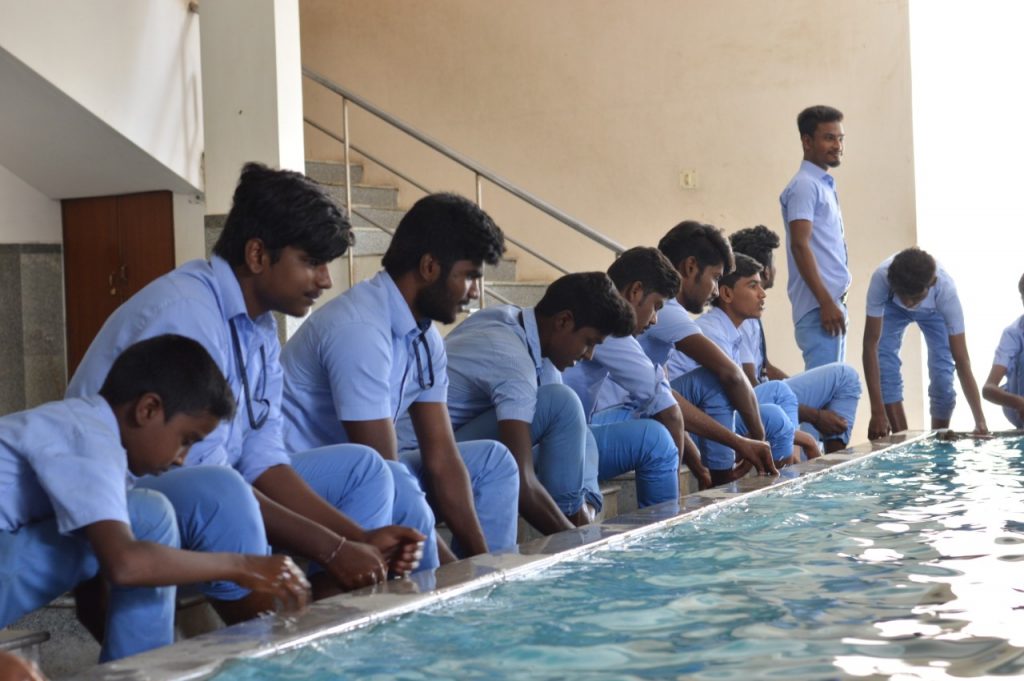 By Ehsan Ahmed
Vaniyambadi: The Students Islamic Organisation of India (SIO), the students' wing of Jamaat-e-Islami Hind, organized a "Visit My Mosque" Programme at Masjid-e-Khaderpet, Vaniyambadi (Tamil Nadu)on 1st March 2020. It was a step towards strengthening inter-faith relations and building peace and harmony among the people of different faiths.
Over 400 men and women from different faith backgrounds visited the mosque in the morning till about sunset time. Over 25 volunteers were designated with different responsibilities such as welcoming the guests, registering their personal details, taking them to the different portions of the mosque and explaining to them the rituals and concepts of Islam and finally providing snacks to them. The visitors were taken to the place from where the Adhan (call for prayer) is delivered. The words and the meaning of Adhan were also explained, following which they were explained about the timings and names of daily five time prayers and why the timings vary in hours. The visitors were also taken to the qabrastan (graveyard) which is situated adjacent to the mosque and details about the funeral prayers and Akhirah (life after death) were also discussed.
Visitors also got a chance to get to know about the social activities that take place in mosque through different committees such as Masjid Sevai Kuzhu (Mosque Service Committee) etc. Ammu, who is a lawyer by profession said that God has gifted her, by giving an opportunity to enter into a mosque. She also said that if everyone concentrates more towards the aakhirah (life after death), definitely peace will prevail throughout the world. Kulasekaran, a Tamil writer commented that through this programme, he acquired the in-depth knowledge of Islam and the most attractive feature of Islam that he liked was the prayer in congregation.
A student from a local college, Rakesh said that life is very short. Everyone should spread only love and peace in this world. Another guest Vinodh expressed that he liked the way Muslims stand in a row, shoulder to shoulder, during prayers without any difference of poor and rich. On commenting about the graveyard, he mentioned that he was having a different assumption of Muslims' graves such as every person or every family will have their graves reserved and each grave will have its own design etc., but he was amazed to see the simplicity and the uniformity of graves.
Akash mentioned that he felt very happy after spending some time in the mosque because it was his wish to visit a mosque and learn about Muslims and Islam.
Rosary, a schoolteacher, attended this programme with some of her students. She said that this programme has helped her in eliminating some of the misconceptions that she had about Islam.