Mohammed Sehil has so far registered two patents, one for his novel iron-box and another for an induction cook-top.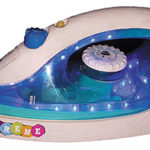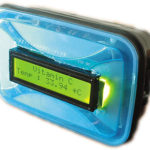 By Maqbool Ahmed Siraj
 
He is just twenty but holds a patent for an iron-box that heats up in a second to 120 degrees Celsius! A normal iron-box takes around a minute for the same. 
Meet Mohammed Sehil, a final year engineering student from Manjeri, a town some 50 kms north of Calicut, in Kerala. The lad is gearing up for a start-up role soon after he finishes his Bachelor of Engineering course at the P. A. College of Engineering at Mangaluru. 
Son of a PWD overseer and a school teacher, Sehil had opted for Electrical and Electronics in his Engineering course. He has been passionate about electronics ever since he was in the 4th standard Technical High School in Manjeri. He passed his SSLC with 92% marks and the pre-university exam from Panakkad Pookkoya Thangal Memorial Higher Secondary School with 86% marks.
Cooktop 
Sehil was inspired Steve Jobs, the American industrial designer and the CEO of the Apple Inc., and desired to become an inventor. Prodded by his father and teachers at college, Sehil first came up with 'Vitamin C', an induction cook-top which can heat any dish or utensil""be it a mud pot, ceramic ware, or made of porcelain or glass. According to Sehil, his cook-top can sense temperature and sends out an alert if milk boils and overflows. It can even turn on the exhaust if the kitchen filled with smoke. Sehil told Islamic Voice that the cook-top has 28 unique features and that he had patented it a year ago. The 'Vitamin-C' cook-top can be controlled from a distance of seven metres with an android app. It can even turn on and turn off kitchen lights on a person's entry or exit! The heat in this device is produced through wave particles.  'Vitamin C' is now with Kerala Government Startup Mission, with which Sehil will negotiate its manufacture once he is out of the college with a degree in hand.
 
'Irene'
Sehil's iron-box, named 'Irene' (after his sister Irene Fabia), is light in weight (only 250 grams), consumes less power (300 watts), cheaper (it may cost Rs. 995 after production), cools instantaneously if removed from the fabric, automatically adjusts heat as the per requirement of the cloth, and comes with an inbuilt power backup, so that it works even when power goes off. It has child-safety features. It also negotiates with folds, pleats, buttons, pockets etc in the garments with ease. 
 
Awards Galore 
Sehil is pursuing his ambition of being an entrepreneur and providing affordable and adaptable electronic instruments to the Indian public. He was awarded the Global Innovation Award instituted by the Kerala Government, which fetched him Rs. 5 lakh as a cash prize. The 'Startup Pitch Award' from the Karnataka Government added another cash bonanza of Rs. 3 lakh. He was also conferred with 'Best Start-up Concept Award' from the Indian Institute of Management (IIM), Bangalore. He even got the first prize at the International Conference on Start-Up and Entrepreneurship with a cash prize of Rs. 25,000 and his project was shortlisted in 'Tathva-2016' held at Calicut. Incidentally, P. A. College got its first patent holder in Sehil. 
Sehil says he wants to see India a developed country and would like to contribute all his talent to realize that goal. He can be contacted at: [email protected], or Ph: 89070-10557.