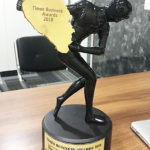 Did you know that 5% of the world's population suffers from some form of hearing loss? Being a non-visible disability, most people continue to ignore the disorder but continue to suffer in silence. Though not a life-threatening condition, people with hearing loss suffer the stigma of isolation and avoid social situations. However, not many are aware that there are advanced yet affordable treatments to regain the hearing.
Hearing Health Care Clinic (HHCC), a unit of Morgenall, has pioneered a change by enabling quality hearing aids at an affordable cost. With an expertise of over 2 decades, HHCC has the credible testament of having treated thousands of people with hearing loss. Since its inception, For those who are shy about wearing one, HHCC offers a range of invisible hearing aids as well.Recently, HHCC was awarded the prestigious Ashwamegha Award for being the largest seller of hearing aids in India.
HHCC offers various advantages to its customers including ""
Technologically advanced clinic to diagnose hearing loss
A wide range of hearing aids and invisible hearing aids to choose from
The convenience of trying hearing aids in the comfort of home
Two years full-service warranty on hearing aids with free in-office repair, service and adjustment
HHCC has a fairly simple process of diagnosing hearing loss. The process begins with the scheduling of an appointment, which is followed up basic check-up, hearing evaluation, hearing aid demonstration, hearing aid selection, hearing aid fitting and following up for fine tuning the aids.