Continuous training and updating of content with teachers holds key to improvement of teaching.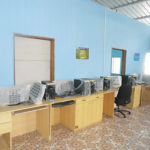 By A Staff Writer
"The mediocre teacher tells. The good teacher explains. The superior teacher demonstrates. The great teacher inspires."
This brainy quote from William Arthur Ward is often cited in teachers' orientation workshops. But few institutions provide the wherewithal for ordinary teachers to graduate up to 'good', 'superior' and 'great'. Most managements spend good amount of resources on physical infrastructure, but remain apathetic towards the need to continually boost the capacity of teachers.
Bengaluru has great many schools and good many teachers' training colleges. But they generally remain degree-issuing institutions. Rarely does one find institutions where teachers could be provided on a regular basis, new content which is being added to the corpus of human knowledge with each passing day.
Recertification
Most Western countries make it mandatory for teachers to seek periodic recertification. The renewal of contracts for teachers in public schools in the United States (95% of US children attend public schools which are generally known as neighbourhood schools) is linked to recertification after every three years. In Finland which has the best public school system in the world, teachers undergo a two-hour training every week.
MFERD
In order to boost the teachers' quality, the Millat Foundation for Education, Research and Development (MFERD) has set up the Millat Research and Training Center in Bengaluru. Tucked inside the campus of Huda National School in Kavalbyrasandra, the Center began functioning on May 1. Millat Foundation has been in existence since 2004 with its headquarters in Hyderabad and has nearly 550 schools in 18 states, under its training programme. The Foundation has been holding educational conferences regularly since then. Last conference was held in Malegaon on January 16, while next is due in Bengaluru later this year on December 16 and 17.
The Millat Research and Training Center follows a schedule under which teachers are provided training under three categories a- Nursery, LKG and UKG, b- from first to 4thstandard, and c- 5th standard till SSLC. One specific day is designated for the training of Headmasters and headmistresses while the staff related to management gets orientation on first Sunday of every month.
According to the Director (who requests not to be named) of the Center, the focus of training is topic, explanation of concepts and content. "Teachers tell us that they require subject content, not the motivation," he remarks.
The Center gathered nearly 350 teachers under various training programmes during the first 45 days since the inauguration. It also held a special session for the ulema and religious scholars who were requested to urge the community to emphasise secular education just as religious education was imperative.
Several Labs
The Center has set up a Science lab, English lab, Language lab, Computer Center, Mathematics lab, Social Science lab, Library and Deeniyath Center. It is in the process of setting up a Psychology lab too. A variety of charts, models, apparatuses, spectrometer, microscopes, biological specimen, innovatively-developed mathematical modules have been procured or developed in-house.
The Center in Hyderabad has developed highly attractive textbooks for several subjects too which are being adopted by various schools under the umbrella. The Foundation does not insist on any particular sectarian orientation for the member-schools and provides only methodology to improve the quality of teaching. It has scrupulously avoided insisting on any particular version of fiqhi (jurisprudentially) affiliation.
(For details contact: (Aamir Hashmi, 81231-23969). Millat Research and Training Center, 221- Third Floor, Huda National PU college for Boys, Kavalbyrasandra, Bengaluru-560032).