Asif's father walked out of a marriage, and his mother could not afford to continue his education in a formal school. Mohan is a school dropout from the sixth standard. Joseph is a bright and intelligent student but wants to devote more time to playing tennis yet to study without attending school. Hemlatha's parents did not send her to school due to extreme poverty. Ismail is a child of migratory parents who are construction workers and couldn't send him to school. Imran dropped out of school from the eighth standard as he couldn't pass the exams and was weak in his studies.
Shabana discontinued her education after the tenth standard since her parents could not find a girls College nearby. Maqsood has never gone to a school since he is studying in a Madrasa. Parveen had to discontinue studies after the eleventh standard since they got her married. Iqbal cannot continue his studies in a formal school due to his learning disabilities and psychological problems. (Names changed)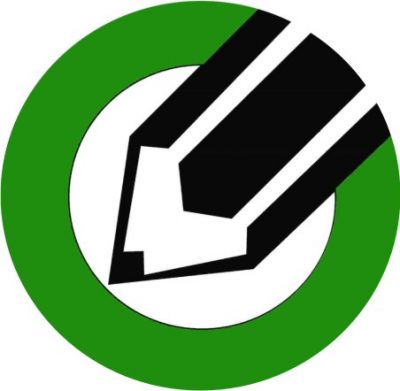 There is no need for all these children to despair. National Institute of Open Schooling (NIOS) offers an alternate channel for continuing their education through open and distance learning. NIOS, established by the Government of India, is the world's largest open/distance education school catering to millions of students in India at primary, secondary, and senior secondary levels. Anyone over 14 years of age who could not attend formal mainstream schools or has discontinued schooling at any level can enroll for the tenth standard certification. The Government of India has recognized NIOS as equivalent to that of the State, CBSE, and ICSE schools for all qualifying purposes, including CET and other entrance examinations. Anyone passing the 12th standard through NIOS can get admission to any University on par with students from mainstream schools. In fact, some Colleges have a separate quota in admission for NIOS students.
Open Basic Education Programme (OBEP)
NIOS offers a multiple entry system under its Open Basic Education Programme (OBEP). Children aged 7-12 years can get admitted to the corresponding 3-8th standard. NIOS offers many features of openness and flexibility. After registration, each learner gets five years to complete the level for which admission is taken. The medium of study could be Hindi, English, Urdu or a Regional language. The 3rd to 6th standard students have to study a language, Environmental studies, Mathematics and Basic Computer. The 7th and 8th standard students have to study a language, Science, Social Science, Mathematics and Basic Computer. Students of both the above Levels have to select one Vocational subject from Cutting, Tailoring, Dressmaking, Beauty Culture, Toy making, Painting, Baking, Arts and Crafts.
Larkspur Educational Trust, Bangalore
(www.larkspuredu.com.)
In Bangalore, Larkspur Educational Trust is an accredited institution under NIOS's Open Basic Education Programme (OBEP). It is authorized to run a Study center and conduct examinations for Level' A'. 'B' and 'C' (standard III to VIII). Larkspur has recently announced that it offers education in 3rd to 8th standard for just Rs. 6000 per annum. Tucked in a residential area of Langford Town (Berlie Street Cross), the school building is creatively designed, conducive for study and small group interaction. Started in the year 2004 by two sisters Ms. Husna Fathima and Ms. Sanober Fathima, Larkspur offers personalized learning with an avowed goal of teaching in a way the child wants to learn and not make him understand the way you teach. This is the reason why many children with Dyslexia, OCD, and other psychological problems or those with special needs who cannot cope with the pressures and demands of a formal school, flock to this school. With a mix of students of both genders and students who are Advanced learners and Slow learners, the school offers plenty of opportunities for the students to overcome their fears, gain self-confidence, and progress academically.
While studying from home is advantageous to many, many students would like to learn at school. Students need to have classmates and friends. They also need to interact with teachers and peer groups and have a feel of the school atmosphere. Distance education does not provide this. It is here that Larkspur steps in offering a schooling facility for NIOS students. They have more than ten teachers who have years of experience in teaching NIOS subjects. They organize many competitions, events, and functions which enables the students to discover their hidden talents. They groom the children in personality development, public speaking, and confidence-building exercises. Ms. Husna Fathima and Ms. Sanober Fathima told this writer that they are committed not only to making the students succeed academically but also to mould their personality to face life's challenges. Due to the Covid pandemic restrictions, they are presently conducting online classes.
A boon for Madrasas
Many Madrasas are now agreeable to introduce NIOS for their inmates. But what holds them back is that the children cannot study on their own and it is difficult to arrange for teachers who know the NIOS syllabus and pattern to teach the students. Recognizing this problem, Larkspur has come forward to offer special concessional packages to the Madrasa students to attend online classes(presently) or even regular classes after the pandemic. This is a golden opportunity for Madrasas in Bangalore to provide teaching of academic subjects in addition to their religious curriculum. We need more Larkspurs not only in Bangalore but in all cities of the country. However, Madrasas all over the country, including Bangalore, can enroll their students under the NIOS scheme directly but have to choose any Study Centre convenient to them. In Bangalore, Al Ameen Educational Society is one of the Study Centres.
Madrasa inmates can even aspire for University education
One of the highlights of open learning through NIOS is the freedom to choose subjects according to one's needs for the X and XII standards. Madrasa students may find it convenient to choose Urdu and Arabic in the languages category. They have to select a minimum of five subjects of their choice out of 27 subjects. They have to choose three other general subjects. Once they complete their X and XII examinations, the academic world opens up, offering plenty of higher education and career-building opportunities. They can either enroll for the regular degree courses or register for a degree course through correspondence from IGNOU. Maulana Azad Urdu University, Hyderabad, Jamia Millia, and Aligarh Muslim University even offer lateral entry.
Learning Point Foundation ([email protected])
Learning Point Foundation, a Bangalore-based NGO located in Tannery Road and headed by Mrs. Sarvath Adil Khan has been striving to facilitate school dropouts and single mothers/widows from the lower rungs of society to complete their elementary education through NIOS. Consequent to the pandemic, there has been an increase in school dropouts due to the loss of jobs of parents. This institution provides a platform for the poor to continue to earn their livelihood and yet continue their studies. Learning Point also provides formal education (10th and 12th) through NIOS to Madrasa students without disturbing the structured syllabus they learn at the madrasas. Mrs. Sarvath Adil Khan, Managing Director, told this writer that Learning Point had facilitated more than 40 Huffaz and Aalims/Aalimas in getting their Secondary/ Senior Secondary education. With many teachers in their rolls, the Learning Point foundation provides a tutoring facility for NIOS subjects. Presently, more than 100 dropout students from schools and madrasas are pursuing their studies under the NIOS education system.
A call to Muslim Educational Institutions
Muslim-managed educational institutions imparting formal education under the State Board or ICSE or CBSE pattern could also become accredited institutions and Study Centres under the NIOS scheme. And thus provide alternate schooling to dropouts, weak students, and students with learning difficulties. Lack of tutoring facilities is one of the reasons for many students, including Madrasa students, not enrolling in the NIOS scheme. If Muslim-managed educational institutions additionally offer NIOS pattern of education, many nearby Madrasas will find it convenient to avail the benefits of this schooling. With their existing infrastructure and teaching faculty, it will not be difficult for them to do so. Of course, this may not be a very paying proposition, but they too have a social obligation to fulfill.
More details about the NIOS can be accessed by visiting www.nios.ac.in