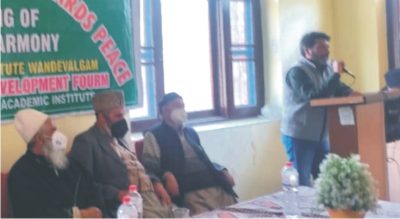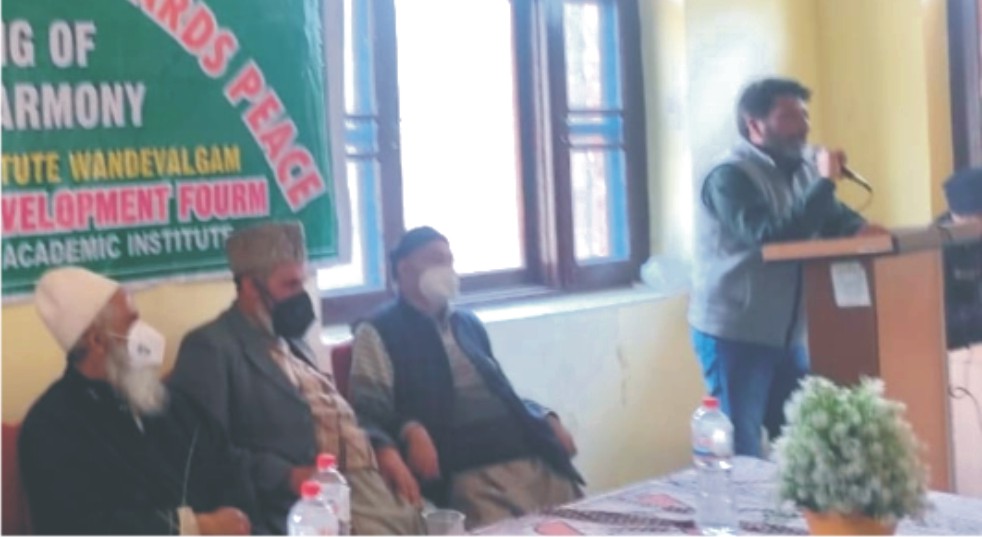 A day-long conference on the contributions and role of Rishis and Sufis in the cultural transformation of Kashmir was held in the southern district of Anantnag by J&K Youth Development Forum.
The conference was attended by people from all walks of life, including those from far flung areas of Anantnag. Speaking on the occasion, the vice President J&K Youth Development Forum Aasif Abdullah observed that this was the most appropriate time for propagating and adhering to the legacy of Rishis and Sufis in the prevailing chaotic global and regional scenario. He stressed upon the need to revive the role of Rishis and Sufis in the cultural transformation of Kashmir at an important juncture of history. Aasif repeated the words of prominent saint Lalleshwari in which she asked the people to 'seek God within and not create a religious divide among the masses'. He also highlighted the unique nature of Kashmiri spiritual thought which seeks to combine elements of Shaivism with Sufism. Remembering Nund Rishi, also known as Sheikh Noor-ud-Din (RA), he said that he was an enlightened being and equally revered by Hindus as well as Muslims.
Maulana Riyaz Ahmad Chishti, in his concluding remarks, said that Sufism ignites the passion in the heart that connects us to each other. He said that love lies at the core of the Sufi tradition and practices of the Sufis have great relevance for seekers today and can help us to deepen spiritual practice or elevate it to a new level.
(Extracted from wordforpeace.com)